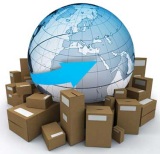 In my last post I introduced the idea of affiliate ecommerce stores, otherwise known as dropshipping. In this post I'll be continuing with this model and going into more detail by providing some dropshippers reviews, so help you all source good products.
I'll be referring to a few different places that you can use to source products to dropship, however before I do that, I want to first explain a few important points that you might want to think about when it comes to dropshipping. Also there was a lot of great comments on the last post "how to make money dropshipping", so it's worth reading what other people have to say about this topic too.
The first thing that's important to understand is the supply chain, because you can drop ship from different stages in the chain. A simple supply chain will go like this – Manufacturer – Distributor – Retailer (of course there can be much more complex ones than this). In some cases you can contact the manufacturer and they will dropship, but this is not usually the case with larger brands, as you would need to go through the distributor for that. Then of course you can go to the distributor to dropship, and finally in some cases you can go to the retailer and they will dropship for you.
If you go to distributor you'll have more room for profit as you'll be buying the products at a lower rate, and they're usually much more setup to dropship, especially in the USA. In other countries dropshipping isn't as advanced, but it doesn't mean you can't do it, it just means it might take a few more phone calls and a little more explaining. However with that said, I called a few Australian distributors last week, and spoke to them about drop shipping, and a few referred to it as 'direct shipping', and they were set up and happy to do it.
I mentioned above that you could also dropship from the retailer, but in order to get someone to agree to do this, you ideally want a retail store that has no online presence hardly at all, so this way you are not a threat to their business. For a retailer in this situation it's a good deal, as you're driving more sales for them, for no extra work required from them. The profit will be lower for you, but the advantage for you, is that you can rank your ecommerce store for a lot more keywords when you are dropshipping a large range of products, and you don't have to worry about stock.
The next thing you need to think through is where the supplier or distributor that's potentially going to dropship for you is located. Remember that to have a happy customer, the quicker they get their product the happier they will be, and more likely they'll be to recommend your store and come back themselves. If the drop ship company you work with is located in China, it could take three days to get to your customers.
You also want to make sure you have a good relationship with your drop shipping company, so you know what they have in stock. You don't want to sell items to people in your store, only to find out the drop ship company is out of stock.
With all that said, this is where having a relationship with someone locally, whether distributor or retailer can be really helpful.
Reviews
Below are some of the popular drop shipping companies that you might want to look into using. The advantage of going through a drop shipping directory, is that they do a lot of the hard work of sifting through the legit companies and the garbage fake companies, so you have a quality list to work with.
I'm not going to pretend to be an expert with using all of these companies, but will provide a brief overview, however it would be great if people that have experience with any of these companies, comments below, so we can all share our knowledge and help each other out.
World Wide Brands
World Wide Brands are by far the largest drop ship directory out there, and they do a great job. The check all suppliers carefully and make sure they are legit before recommending them to their members. They have a huge range of providers, over 8000.
They also provide training and tools for their members, such as tools to see what is selling hot on ebay, how difficult a product would be to make a profit on and other market research tools. These guys have a very good reputation, and the directory is high quality.
Here's a success story for you:
Salehoo
Salehoo is another quality drop shipping directory. These guys are not as large as Worldwide Brands, but they do have quality companies in their listings, and also excellent support and a large and growing forum.
The support at Salehoo is one of the great things about these company. I know a friend of mine who uses them, had trouble sourcing products that he could be profitable with, and the support compiled a list of suppliers for him!
Here's what there major categories are in their directory (there are loads of sub-categories inside these)

Salehoo has a very active forum of likeminded folks, which can help immensely if you are starting out, and the cost is a lot lower then World Wide Brands.
Doba
Doba is popular, but slightly different, in that you actually buy the products from the Doba site, much like shopping on Amazon. The downside is that the prices tend to be high, and room for profit is smaller, and I've read a fair amount of complaints about this.
They do however have a lot of products, and are one on the eBay's Certified Service Provider Program.
That's all for my dropshippers reviews, like I mentioned above, please comment below if you have something to share on this topic, and if you liked this post I would greatly appreciate it if you shared it via the social links below. On that note, the last post I did a small experiment on social votes and rankings, and the post eventually hit number 1 for "make money dropshipping" where it is now, and I'm hoping I will rank for "dropshippers reviews" with this post, as that phrase is harder to rank, so it'll be interesting to see how far the social push posts to the top.
Thanks
Matt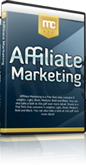 Hate your day job? Build an online business with my free 12 part internet marketing video training course now!
We take your privacy very seriously. Your email address will never be shared or sold.