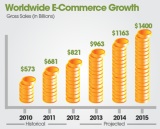 In this post I discuss drop shipping sites and also provide a short video where I show how I do my initial research for finding a great niche to market in. A few months back a did post on drop shipping where I explained my own success doing this, if you missed that post you can read it here – My drop shipping success story.
Also if you missed the webinar I recorded a few days ago with guest eCommerce expert Dave Hermansen, then you really should watch that, as Dave did an awesome webinar on eCommerce, here's the replay link – $173,000 Selling Bird Cages Webinar
I think there's a lot of potential for eCommerce stores as shopping online is continuing to increase every year. Online shopping provides more convenience for people and often provides better prices too, as online retailers don't have as many overheads to factor in. Below is a few images that show the growth in eCommerce store sales.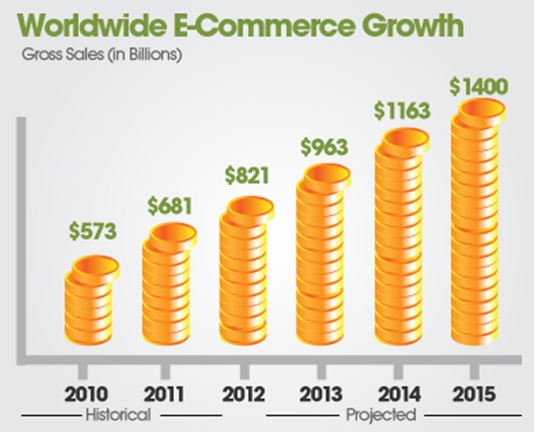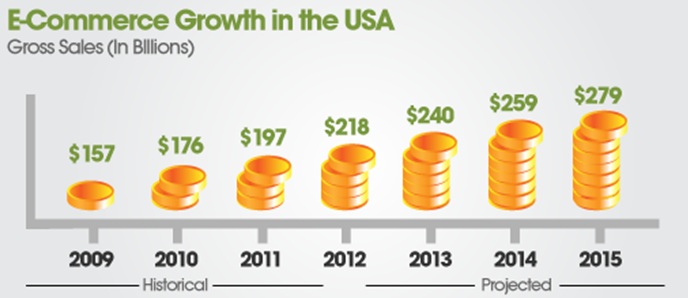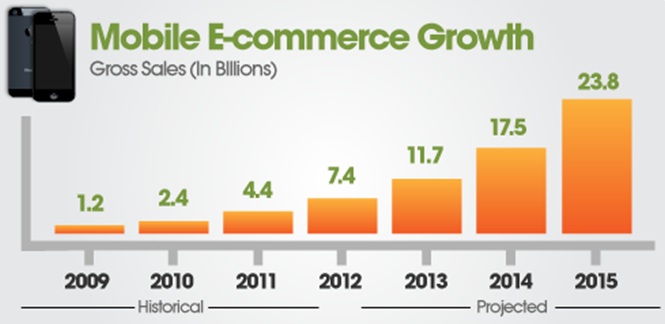 So you can see from these info graphics that online shopping is growing, so now's the time to get your own store online!
How to Choose a Good Niche Market
One of the most common questions that I get asked is, 'how do you find great niche markets?'. So in order to help answer this, I decided to make a short video where I reveal a niche that I found that I believe would work well for eCommerce and drop shipping.
The key things to consider when deciding on a niche are:
1. Are the big shopping sites doing it well?
2. Is there potential for repeat customers?
3. Can the products be found at any local shopping mall easily?
Below is the video example for you:
Setting Up a Store
Another common question that I get asked is 'how do you get a store online?' The short answer is that it's not hard to do these days, and for my store I use WordPress and the WP eCommerce plugin. There are other more complex solutions you can use, but to my surprize WordPress works great. If you know how to use WordPress for information sites then you'll have no problems getting a store online with WP eCommerce.
Once you have your store up and running, and you have a supplier that will dropship for you, then you work on your traffic generation. The cool thing about eCommerce is that you can do SEO and paid traffic, which is what I do, and it works great. For beginners, starting with SEO is the easiest approach. Then once you're making sales you can venture out into Facebook ads and Google Adwords to grow your sales.
If you think you'd like to have your very own online store, then I encourage you to first watch the webinar I recorded with Dave Hermansen as he does a great job at explaining everything and also provides an opportunity to join his eCommerce coaching community too.
Here's the link to the webinar I did with Dave – $173,000 Selling Bird Cages Webinar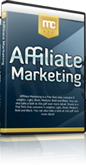 Hate your day job? Build an online business with my free 12 part internet marketing video training course now!
We take your privacy very seriously. Your email address will never be shared or sold.