A while back I posted about making money through drop shipping, and in this post I decided to add my personal experience/success with this method of affiliate marketing to encourage you guys and stimulate more ideas for you all!
I won't be revealing the niche that I'm doing this in, for obvious reasons, however I'm happy to share the strategy with guys. Also I will be explaining some of the drawbacks to be aware of also.
OK so I found a niche I liked and that ticked all the boxes of a good niche, and then proceeded to contact suppliers in the niche directly, using the phone, which is somewhat foreign to many online marketers but the best way to get results if you're looking for a company to drop ship for you. I explained what I wanted to do, what my experience is, and how we could both benefit from this, and they straight away said yes!
It's really not a hard sell you know, put yourself in the shoes of the supplier, they get more sales for no extra work on their behalf. All they have to do is send out more orders, which they do every day anyway.
Once I had the deal in place, I went out and got my eCommerce store built on Magento, which is free, but I don't think I would use this again as it uses a lot of resource to function and as a result is slow. I need to research better alternatives soon, as I'm not happy with Magento. If anyone knows of a good alternative please comment below, but only if you have experience, as all the reviews on stores are often not from actual real users.
While the store was being built, I did my keyword research. The way I did this was by getting the entire product list from the supplier who is drop shipping for me, and going through each product using SECockpit, and compiling my results in an excel document.
In addition to targeting the product keywords, I also added a blog on the store, so I can target information keywords for the same niche, and broaden my keywords. A well done blog is key, as it acts like a funnel to where you make money on the site. Just make sure you have obvious links and banners to your store, so the traffic that arrives here can easily get to your store too, as that's where you make money!
Google AdWords
In order to drive traffic to the store, I signed up for Google AdWords, and also planned out my SEO campaign for organic keywords. Google gives you a free $75 voucher to use if you are a new account, and they also provide a month worth of support with their account managers.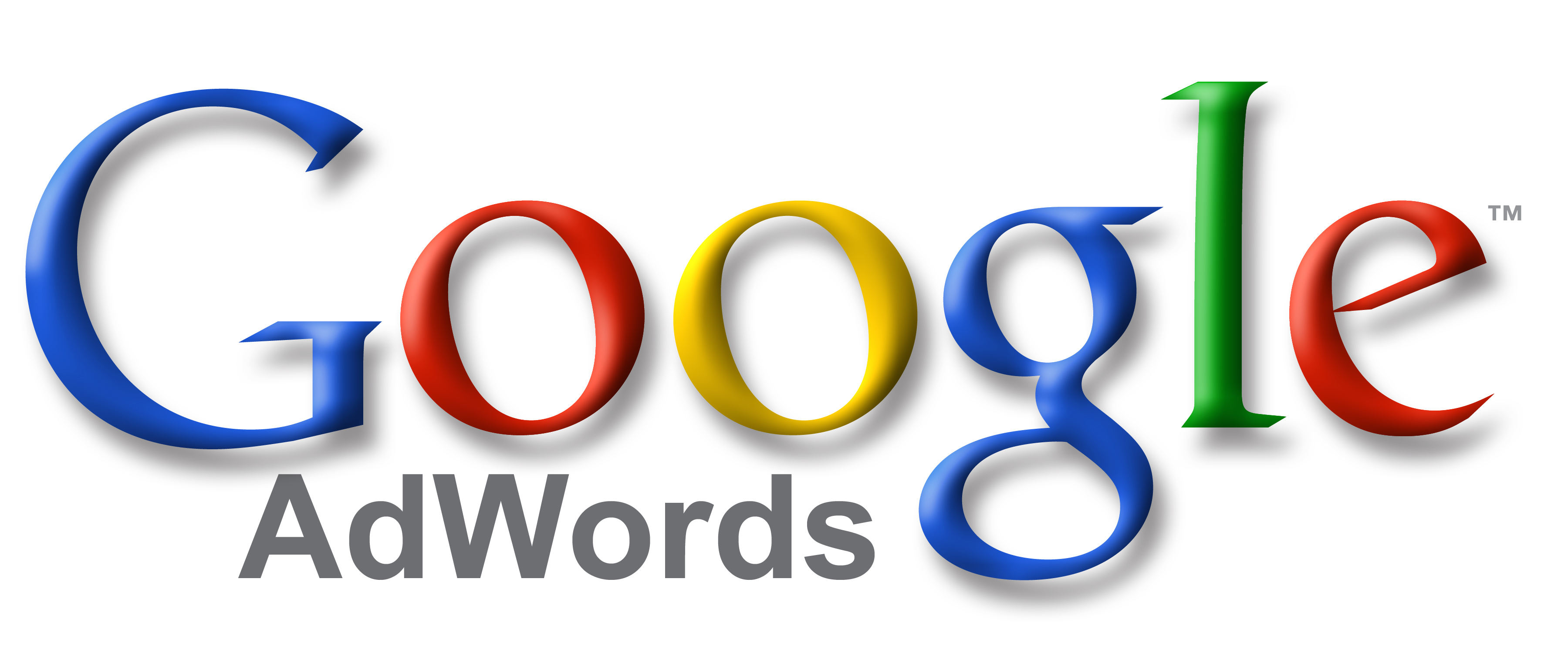 I can't help but have a dig at Google here though before I proceed. Their Google AdWords so called "Experts" are pretty much useless, as they know very little about AdWords past setting up Ad groups and match types, which is beginners stuff.
It really is laughable, I chatted to the rep who called me, and asked about tracking and conversions and they went silent and fumbled for some answer to save face!!
The issue with Google AdWords though, is that the cost per click is high, and in order to be profitable you really need to get these costs down. Without going into a huge rant about AdWords, one thing I did was big high initially to get my ads in a high position, so they would get a good Click Through Rate (CTR). I left the ads to run for a week and then checked the data.
You really need a decent amount of clicks on your ads to make any decisions about how to adjust things. A minimum amount of clicks really should be 50-100 per ad group I think.
Some things to consider are; if you are getting a lot of impressions and not many clicks, rework your ad copy. If you're not getting many impressions, check the keywords you're targeting for that ad group. If you get lots of clicks and not many sales, check the page you're sending to, as your conversions most likely need work. However, it may well be the price, so drop the price for a test and see if that makes a difference.
AdWords is only one method of paid traffic, and I intend on using media buys and other paid methods also, however AdWords is an easy place to start, it's just expensive so you have to track things. Make sure you have conversion tracking installed from inside your account.
A friend of mine who's more experienced with AdWords, as manages large companies campaigns told me, that on average you need to be under $20 per sale with AdWords to be profitable. This means you don't want to spend more than $20 on clicks to get your sale. This varies depending on your profit margins, but that's the average anyway.
Organic Traffic
In light of all the changes this year with Google Penguin and the ongoing Google Panda updates, I approach SEO differently these days. I still get backlinks, but I focus most importantly on the user experience on my site.The first thing I did was follow all the instructions that Eric Lancheres teaches in his Panda Breakthrough, which enabled the site to be set up to win from the start (just to add, the rankings have been doing awesome already).
To do this I make sure all the content is very easy to find, and as mentioned earlier have a blog on the domain for information articles for those who might not want to buy just yet.
I don't want to go into a huge post here about SEO, but one thing I will say is that I do focus more on getting links from related to sites in the niche or a similar niche, and guest blogging has helped this. I also make sure the backlinks I get look natural if not all of them are, and one way to do this is varying up your anchor text.
Gone are the days of having all your links have the exact same anchor text. I hardly ever use the exact anchor anymore, but mix it up with loads of similar variations. Also remember to keep adding quality things to your site, that will attract natural links. At the moment my store has a good blog and a cool free download.
Building Your Customer Base
My E commerce store has the major advantage of repeat customers! This is brilliant as it means the same people come back and order again. I have already started to see this happening on the store. Essentially what this means is the average sale price increases, which means you can afford to spend more on marketing to get each sale.
I mentioned using Google Adwords above, however the main issue is the cost. Yes you can do things to get this cost down, however another thing to calculate is repeat sales, as this will bring the cost per sale down. So even if you break even on Google Adwords, you have to keep in mind you are building your customer list which is important.
Things to Note
The is a higher level of responsibility with online stores, so keep in mind you have to have a phone number listed for customers to content you, so be prepared for the phone to ring the more successful your sites becomes. You're also dealing with peoples money so you have to make sure you are on the ball and check the sales everyday.
Another quick thing to note is about Hosting. I won't bore you with the nightmare I have been through recently, all I will say is that you need a good host for a store as it takes more memory and disk space to run it, and like I said earlier Magento is a resource hog which caused me a lot of frustration!!
The Pros and Cons of Drop Shipping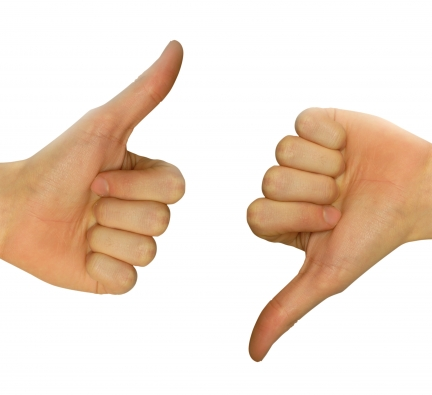 The major positives about drop shipping are that you can target a wide range of keywords without having to stock all the products yourself. You also don't have to deal with postage either. This makes your store a digital store, and pretty much the same as traditional affiliate sites.
I think there is a lot less competition as it does take more work to get a store online, so less people bother to do it. Not only that though, but I also think Google likes a well done eCommerce store, especially if you're using Google AdWords, which is tougher to be able to do with information sites.
To be honest, I think if you can vary up your traffic sources the better it is, so it doesn't have to be Google AdWords, just don't have ALL your traffic coming from SEO, as that can look pretty suspect in Google eyes.
The negatives for drop shipping are that you are relying on another company to deliver the stock on time and in a good condition. If they don't do this well, it reflects back on you and you look bad in front of your customers. This unfortunately has happened a few times to me already, and it is a concern, but nothing too alarming at this stage.
The other major downside is knowing exactly what stock is actually available. I have had to refund some orders when I found out from the supplier, after I had processed the sales, that they no longer had that item in stock. This is just part of drop shipping that you have to deal with, and thank fully it hasn't happened much.
One last thing, at the moment I'm doing a lot of the tasks manually, such as processing the orders, which is not ideal, but I plan on getting someone to help with this soon. However until the store is really cranking I'm happy to do this stuff.
Results
So to wrap up, it took me about 4-5 weeks from getting the idea for the store to actually making my first sale. I don't expect everyone will get results this fast, as I have experience with marketing online, but the fact is this is what happened for me. Right now I'm getting about 2 sales every day, which I will keep working on, with a target of 10 a day, and also building my email list with new customers and potential customers. In addition to this I'm also building the Facebook fan base too.
All in all this venture is turning into another successful site for me. So if people tell you that you can't be successful with drop shipping don't listen, as I am doing it right now and it has been relatively easy too.
There are loads of great niches you could do this in, and you don't need a special drop shipping list, as all I did was get on the phone and chat to suppliers. You'd be a amazed at how positive the response is, especially in the USA.
Hope you found this post helpful, as always I would be super grateful if you would share my blog posts around by using the social media icons below!
Thanks everyone,
Matt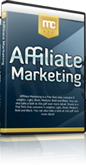 Hate your day job? Build an online business with my free 12 part internet marketing video training course now!
We take your privacy very seriously. Your email address will never be shared or sold.