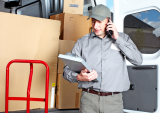 It's been a while between blog posts for me, as I've been super busy running my business, but I thought it would be time for an update and to share some insights I've been having in regards to selling physical goods, which is primarily what I focus on these days.
Most people who get into affiliate marketing, or any form of information marketing, do not like the idea of selling physical stock as they often loathe the idea of having to store the stock and do all the shipping and handling. These are valid reasons, but there are solutions around this, which I will outline in this post, as I highly encourage people these days to sell physical goods, and even to progress towards developing your own brand also.
Option 1 – Fulfillment Houses
One option that you can use is to buy in stock and send it to a fulfillment house to store and do all the shipping and handling for you. There are loads of these in most countries, however you need to read their costing carefully. Essentially they will charge you for the shelf space you use up each week, and also for every order they ship out.
They are a great option as they can allow you to run a digital business, as you do not have to manage any of the stock yourself.
Option 2 – Dropshipping
I did an interview with Ezra Firestone recently about dropshipping, so if you missed that then perhaps check it out – Interview with Ezra. Dropshipping is where you sell physical goods, but you never take stock of them, and instead when you make a sale of a product, you send the order directly to the supplier and they ship to your customer for you. Again this option means you have a digital business.
Option 3 – Amazon FBA
A third option and something that I am also currently getting into is selling goods using the Amazon FBA (fulfillment by Amazon). This is very similar to the first option, in that Amazon is fulfilling the orders, but you are selling inside Amazon and get the huge advantage of all that buyer traffic that Amazon has.
There really is a huge scope of opportunity out there for selling physical goods, so if you have been put off by having to store and ship products, then don't be, as these three options are all good and get around it for you.
One other thing I have started to experiment with is importing products via air freight, so it gets here fast, and selling via Google Adwords, so you get instant traffic. If you do this, because you are buying from the source and have instant traffic with Adwords you can test things fast and should be able to get good margins.
If you want to find products from overseas, then head over to Aliabab, as its a great free tool and will connect you with the world of suppliers.
More on this in a future post though.
That's it for now, short and sweet.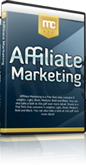 Hate your day job? Build an online business with my free 12 part internet marketing video training course now!
We take your privacy very seriously. Your email address will never be shared or sold.