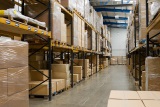 Hi folks
I'm excited to announce that I'm interviewing a true online marketing expert this week, Ezra Firestone, who's created incredible wealth online and primarily through Ecommerce dropshipping.Ezra recently sold a store for $250,000 USD, not a bad effort at all!
Ezra has spoken at many big online marketing conferences in the USA and is sort after for his knowledge when it comes to marketing online.
So….with all that said, if you want to know about dropshipping through your own online store, then paste your questions below under this post as comments and during the interview I'll flick over to this post and do my best to read them out with Ezra on the live interview we do together.
Keep your questions relatively brief and you'll have a better chance of me reading it out for Ezra to address.
Dropshipping is an exciting business model and one that you can make great income with. You don't have to buy in any stock or do any shipping and handling, its sort of like an affiliate ecommerce store.
Should be a lot of fun anyway, so I hope to hear from you below.
UPDATE: CLICK HERE TO WATCH THE RECORDING OF THIS EVENT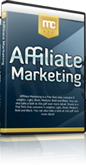 Hate your day job? Build an online business with my free 12 part internet marketing video training course now!
We take your privacy very seriously. Your email address will never be shared or sold.