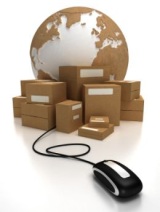 Another form of affiliate marketing is drop shipping. There are some real advantages of this business model and it's something that I've been branching out into recently. I've learned a lot about this topic from Marc Lindsay and Daniel Turner from The IM Alliance. These guys are guns at ecommerce and drop shipping.
So why do I like drop shipping then? There are a number of reasons this business model is attractive to me, which I'll break down and explain now.
No Shipping & Handling
Having been involved with affiliate marketing for many years now, I'm somewhat addicted to the idea of never touching products myself, never having to worry about shipping and returns. With that said I don't think you should discount business models that do involve this, as you can make great money with ecommerce, whether drop shipping or not. However drop shipping does indeed get around having to deal with stock, which is great.
For those of you who don't know what drop shipping is, let me quickly explain. Drop shipping is where you have a relationship with a distributor and they agree to ship any sales you make from your store, direct to the customer. Some countries refer to this as 'direct shipping', but it's the same thing.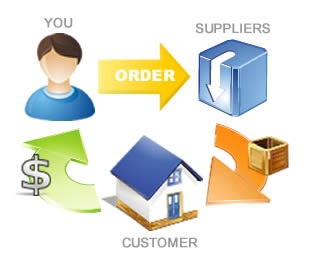 Once you have a good relationship with your distributor, you can often ask them to place your company's sticker on the box too, so it looks like it got shipped from you.
So you can see how drop shipping really is a form of affiliate marketing, the only difference is that you handle the money from the customer, and then you buy the product from the distributor at a lower price and the difference is your profit.
Huge Opportunity
There's a massive opportunity with ecommerce stores, as the trend to buy online continues to grow. The US Census Bureau recently started that they estimate the third quarter of 2011 brought in $48.2 Billion, which is almost 2% growth from the previous quarter.
The thing about ecommerce stores is that if you pick the right niche, there can be a huge amount of products that you can drop ship. Which also means a huge amount of keywords you can target for SEO, and often the competition for keywords can be a lot easier, compared to battling it out in a popular affiliate niche.
Another important point, is that with your own store you will build a customer base over time, which you can get repeat sales from, if the niche leans towards repeat sales of course.
Google Loves Ecommerce Sites
It's no secret that Google does like quality ecommerce stores. They like sites that are the point of sale for the customer, provided the site is legitimate and professional. With all the Google Panda updates in 2011, which were aimed at quality, ecommerce stores can tick all these boxes pretty easily. I did a recent post on SEO Quality Score, where I explained some of the key quality indicators that Google are looking for on sites. If you read that post, you'll see how an ecommerce site can provide a lot of these quality factors with ease.
Another advantage of drop shipping, is that you can use Google Adwords for more traffic. Google came down pretty hard on affiliate sites using Adwords over the past few years, however ecommerce sites they encourage.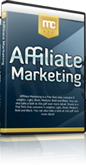 Hate your day job? Build an online business with my free 12 part internet marketing video training course now!
We take your privacy very seriously. Your email address will never be shared or sold.