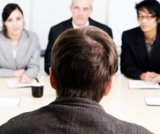 Hi everyone,
Mark Ling has just released his Affiloblueprint 3.0 affiliate marketing training course, and so I decided to get him on an interview where I interrogated him for an hour, not really, but I asked him a whole bunch a questions and he provided some really great insight into affiliate marketing.
Here's the link to the replay of that interview for you:
=>Mark Ling Interview<==
As you will learn in that interview, Mark actually taught me how to build affiliates sites many years ago, and he has been the most influential person in my success.
To celebrate the launch of Affiloblueprint 3.0 I have decided to throw in a whole bunch of extra bonuses for anyone that grabs the course through me.
If you would like to skip straight to the bonus video, here that link for you:
==>Affiloblueprint 3.0 Bonuses<==
Enjoy!
Matt Carter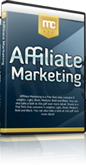 Hate your day job? Build an online business with my free 12 part internet marketing video training course now!
We take your privacy very seriously. Your email address will never be shared or sold.