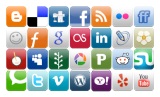 Hi everyone
I recorded a great webinar on the topic of social media and how to position your online businesses the right way in relation to this, with emphasis on Google and SEO. A common question I get asked on this topic is how does someone with an affiliate marketing site that is in a strange niche get links from Facebook etc…Tom has a tool that helps with this, which is explained in the webinar.
Some of the key things I gained from the webinar is that your sites must have social links coming into them, and relying on backlinks alone to get your sites to the top is a risky thing, as it looks unnatural for a site to get to the top with supposedly "natural links" but not get any votes from social sites.
Also I really liked the sites example Tom the presenter showed of a professional website silo, planning sites like that is key.
Below is the link to the replay for you all:
==>Webinar Replay<==
Enjoy!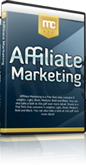 Hate your day job? Build an online business with my free 12 part internet marketing video training course now!
We take your privacy very seriously. Your email address will never be shared or sold.