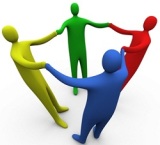 It should come as no surpize that social media is playing a larger role in search results these days, and will most likely continue to become more important. In this post I'll be discussing social media and how I'll be incorporating it into my internet marketing.
I think the most important thing to start doing, is develop a profile on the major social platforms, such as Facebook, Twitter and Google +1. This is something that I haven't done much myself, and to be honest I haven't had time to do it, and haven't really seen the need to, until now that is. I don't like Twitter myself, I see as a stupid tool, and although I used it for about 6 months a few years ago, I just couldn't see the point in wasting my time with it, as the returns I got back from it were virtually non-existent.
So why am I saying to get involved with social sites like Twitter then? Well Google and Bing have said that they do pay attention to Tweets as SEO ranking signals, and the more authority a user has at Twitter the more weight placed on their recommendations. Also the number of times something gets retweeted is a factor. So if nothing else, from a search ranking point of view, I think Twitter can be helpful.
As for Facebook, I think it has more benefit than just a signal to search engines, as once you build a presence on Facebook things can be shared in a viral nature, which can be a nice traffic source for your sites.
When it comes to Google +1, it is still early days, however it doesn't take a genius to work out that considering Google owns this, they will most likely be paying attention to what happens, and use the data as a search ranking factor. I assume the more followers you have in Google +1, the more authority Google will place on your account, and probably pay attention to links you recommend.
Matt Cutts, one of Google's head engineers for search says: "When someone recommends something, that's a pretty good indicator of quality," and also "We are strongly looking at using this in our rankings." The thing that I can't work, and was also brought up by someone commenting below too, is how Google can access the info from Facebook and Twitter, as I'm pretty sure Twitter is no follow, and Facebook blocks Google. Perhaps Google reads the social vote plugin info, or maybe someone can comment below and shed some light on this for us all.
Social Interaction
It makes sense that if these social sites are becoming more of a search signal to Google, then the more networking you do at these sites, the more friends you will acquire and they will start recommending your stuff, which will only further increase your traffic and search signals coming off these sites.
So with that said, once you have a profile on the social sites, start to interact with other people, and share their content, so you can build contacts.
The one issue that I face however, when it comes to all this social media stuff, is the time it takes to continually be interacting and adding content. However this again just goes to show why managing less sites, and focusing on quality is key, after all Google made some big changes this year, known as Panda, which was all about quality. One thing I will have to do is hire a worker to manage my social profiles, otherwise it will not be practical for me.
Affiliate Marketing & Social Media
I know a lot of my readers are into affiliate marketing, so I want to address a few common questions that I know people will have.
Depending on what style of affiliate site you focus on, you may have different questions in regard to social media. In particular, what I mean is if you only focus on small thin sites, and prefer to build lots of sites like this in various niches, then you'll probably wondering how you can have a social profile at Facebook etc…around these types of sites. The best answer I can give is, you'll struggle, and may want to adjust your strategy and build fewer sites, with high quality content, so you can focus on becoming an authority in your niche.
This way you can build authority on the social sites and interlink everything. Not only that, but if your sites are authorities and visitors who use them actually like them and find them useful, then they will be more inclined to share them from their profile at the social sites through the social button on your sites. You don't have to big giant sites, just make sure they are quality.
I haven't done this myself, as I haven't needed to, and to be honest my affiliate sites do great, but I'm thinking ahead now as there could come a day when it might be hard to get top rankings if you don't have any social media authority or aren't attracting links from other people's profiles at these sites. So with that said, I think it's a good idea to think of your online business as more than just your websites, and rather a network of your sites and social profiles.
I have arranged a free coaching webinar with a social media experts for early January for us all, and this guy is a gun at all this stuff, as his entire business model is around social media, so we can all grill him for everything he knows. I'll be sending out the webinar details the first week of January if all goes well!
If you liked this post, I would really appreciate it if you can help me spread the word by sharing it on Facebook, Google +1 and Twitter, using the links below, and as always I love hearing from you, so comment away!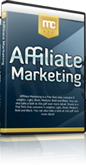 Hate your day job? Build an online business with my free 12 part internet marketing video training course now!
We take your privacy very seriously. Your email address will never be shared or sold.