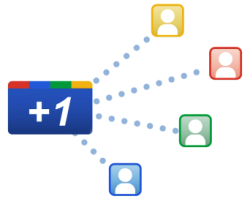 Recently Google announced that they introducing a new social aspect to their listing, called "Plus One", which is their way of adding another social element to the web.
Essentially Google is giving people the option to vote "Plus One" for content they like and also give them the capacity to share this with friends.
Below is a video that explains this new Plus One concept:
Matt Cutt's, who is head of anti-spam at Google, has made it clear that when someone votes for something, it's a good indication that they like the content and hence that it's good quality. Matt Cutts has also said in his videos in the past that Google do take notice of social indicators such as Twitter for their rankings (refer to this video). So it seems that this new 'Plus One' move by Google, is adding  another dimension to that.
In my last post I mentioned that I have a ReTweet button next to each blog post, and I'm about to add a more obvious Digg and possibly Facebook link also, to make it easier for me to get votes from people through these social sites.
When you think about it, it makes sense really, as by adding more social interaction into the search results, means in theory, that better results will show up by people voting it there. However I'm sure there's always going to be a way to manipulate that. For the past years it has been and will continue to backlinks that act as the "voting" mechanism for the best content, but it will be worth keeping an eye on how this new Plus One feature plays out.
I can't imagine it will have a huge impact immediately, but will probably be just another signal amongst many that Google looks at.
I've also heard that Google will allow users to vote "Plus One" on websites outside of the search results and that it will effect the rankings of the site in the search results.
I think the social aspect of the web is only going to continue to keep growing and these moves by Google are a clear indication that they are aware of this and that they intend to harness the power of it to give them the best results in search.
Your comments and Tweets (couldn't help but throw that in…lol…) are always welcome!
Matt Carter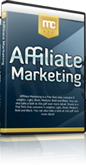 Hate your day job? Build an online business with my free 12 part internet marketing video training course now!
We take your privacy very seriously. Your email address will never be shared or sold.