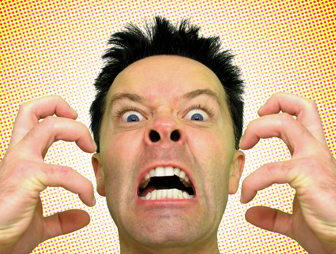 In this post I explain a different traffic strategy that I'm focusing on more from now on, which doesn't involve Google! (IMPORTANT NOTE – be sure to check out the free video download at the bottom of this post and the special offer ($197 discount I arranged for my readers)
If your main traffic generation method is and has been SEO on your sites, then you might well be like many other marketers out there who are feeling a little tired right now. The reason for this is that Google has made some BIG changes with their Google Panda and Penguin updates, which they continue to refresh every month. These changes have caused a lot of webmasters to lose significant amounts of their traffic and henceforth revenue from their sites, not a nice experience!
Media Buying & Banner Ads
What I'm referring to is media buying, which is simply put buying ad space on other sites that are related to yours. This can be done with plane text, but I prefer to use banners myself.
Before I explain anymore about why I think media buying is a great method for getting traffic, I first want to show you an example of this in action with affiliate marketing.
Media Buying for Weight Loss Affiliates
Below is an image of a website that is hosting an image ad. This website is actually running Google Placement Network ads, but the same principle applies for any site. I have marked up the image with a large blue arrow pointing to the banner ad on the site. These sort of banners are not expensive to get made either, I recently hired someone on ODesk to make 11 banners for $70 for me.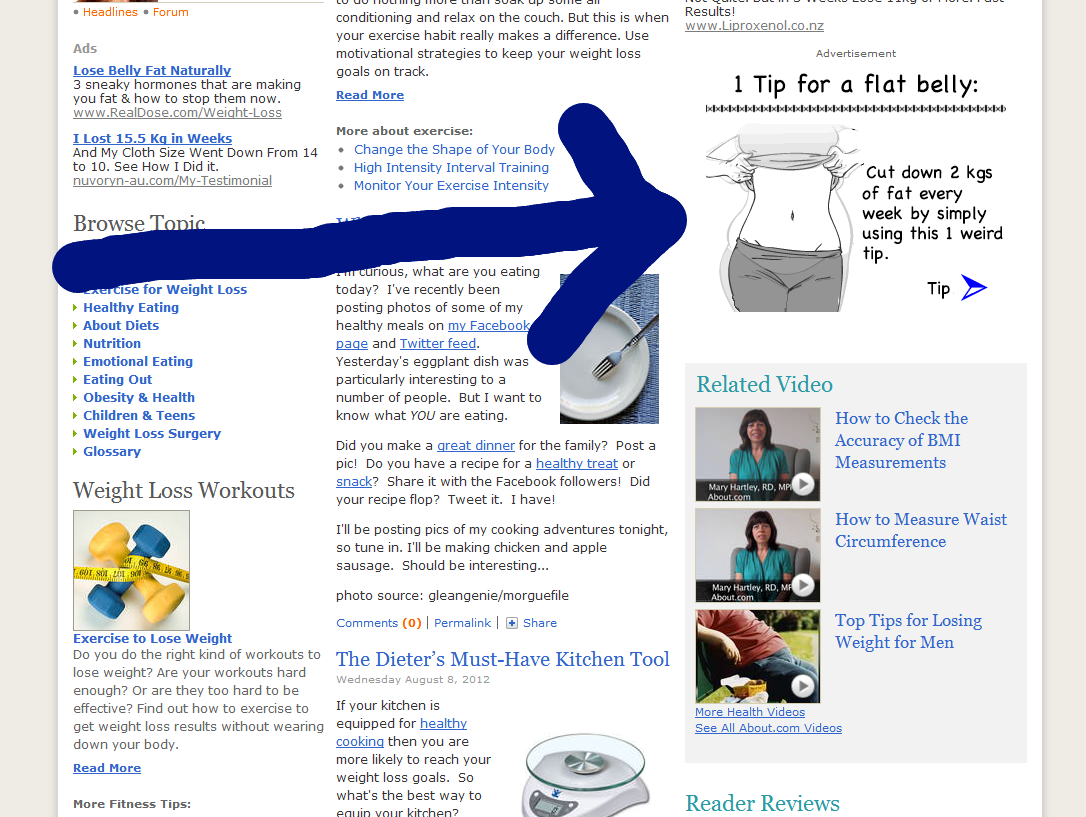 As you can see this banner is placed on a highly relevant websites about weight loss, so the match is a good one. Once you click the banner you get taken to a landing page, as you don't need to have large authority style websites when doing this, like you often do with SEO, which is one of the most attractive things about it. Below is a screen shot of the landing page: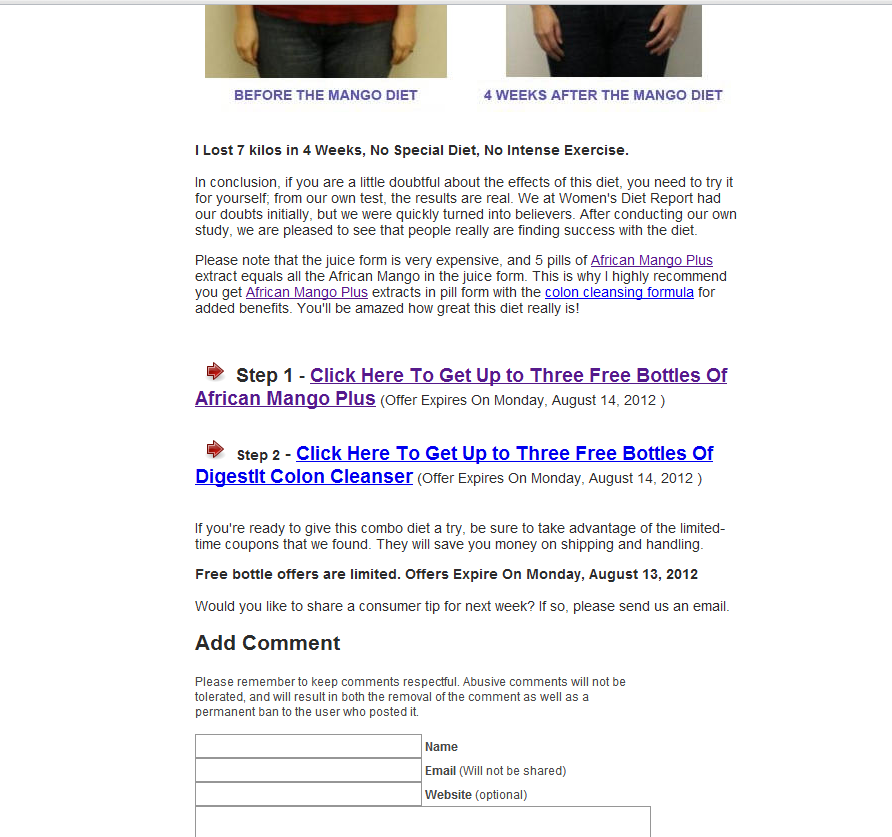 I have only shown the low part of the landing page to show you where the affiliate links are. Once the visitor clicks through on the affiliate link they land on the merchant's sales page, and the rest is over to the merchant to convert the traffic. Below is the merchant this affiliate is linking to: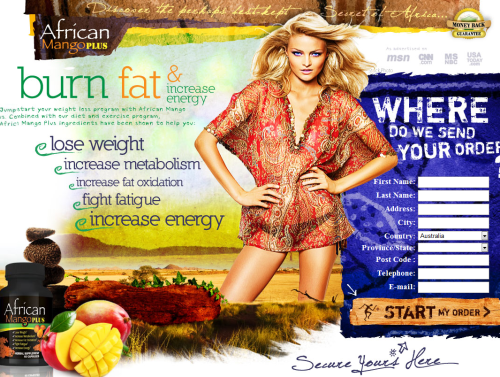 So there you have the media buying process in a nutshell. The key to doing this really well and making great money is knowing how to find the right sites to place your ads on, then creating a great ad that will get clicked, and then designed the right landing page for your purposes, and finally if you are doing affiliate marketing then make sure you send the traffic to a merchant that converts for you.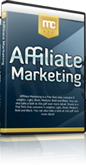 Hate your day job? Build an online business with my free 12 part internet marketing video training course now!
We take your privacy very seriously. Your email address will never be shared or sold.