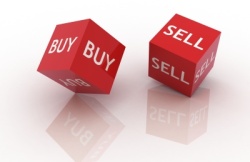 Hey Everyone,
I recently caught up with a friend of mine and top marketer Ryan, we had a skype chat and he told me how to buy established websites and why it's such a good idea.
I'll be honest and say I've never done this before myself, but after talking with him I was amazed at how profitable this can be, and how it can help accelerate you into a niche. Like I said I'm no expert, so I'll be organizing a webinar with my friend so he can teach you himself, but for this post I want to share with you some points I learned from him.
Why Buy Established Websites?
The first question is why would you want to buy an established website in the first place anyway? Well there are many reasons for this, and essentially you can buy anything you want. For example if you want to get into a niche, you can look at the sites ranking in Google for buyer keywords, and in particular look for the sites that need a some work, yet what they have going for them is their rankings.
What you can do is offer to buy their site and then you can fix up the site and you instantly have Google rankings for this niche!
Another thing you might want to do is buy a site for the email list it has collected. If you know that you could monetize an email list pretty easily, and  regular leads are coming into this site all the time, then this can be another great reason to buy established websites.
Both these things are a little harder for the person selling their site to put a value on too, which means you can get a good bargain for it!
You can of course buy a website that is already making money too, but  from what I gathered after the conversation with my friend on this topic, you can get better deals buying sites that have not yet reached their potential, and you can see clear ways to improve on them and as I'll explain below you can offer a lot less to buy a site that is not making money yet, or atleast not much, but has 'potential'.
Another cool trick I learned was that you can head over to the Clickbank market place and look for sites in a niche that has low gravity and preferably that has some rankings in Google, yet might have a poorly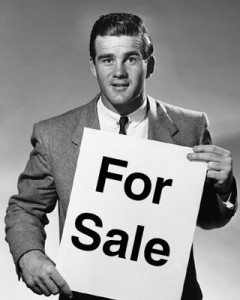 done sales letter etc…stuff that you can improve on.
These sites are prime candidates for doing up and fast tracking yourself into the niche. Especially if the website has been around in Google for 12 months or more, as it makes the SEO much easier.
What Websites Should You Sell?
This next point is something I found fasinating, I asked my friend about an affiliate marketing site I owned and was considering selling.
The site makes about $2000 a month and is rankings for a product name in position one in Google.
I thought this would be a great one to sell, however my friend explained that although the site was good for cash, it would not be that great for selling.
I was kind of amazed, and then he explained that there would not be that much room for improvement or diversifying with such a tightly focussed site which is making it's money by ranking for a product name. It if has been ranking for a general buyer keyword in the niche then it would be a different story, as the potential buyer has more scope with the site.
It made sense to me when he said that, after all their would be little room for improvement, so I have decided not to sell this site and instead keep collecting the cash.
How to Buy Established Websites?
You can also look for sites for sale over at http://www.flippa.com a website auction place, but I was informed that this is not the best place to buy, but is better to sell here as auctions tend to push prices up. So from what I know you are better to look for sites privately by contacting website owners yourself.
I don't want to go into all the secrets I learned from my friend as I have a webinar planned with him next month, where he will go into more detail on how to do this like a pro. He told me one site he bought recently for $650 and three weeks later after tweaking a few things sold it for $3500, not bad at all, so stayed tuned for more about that.
That's all from me.
Matt Carter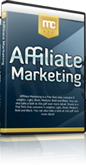 Hate your day job? Build an online business with my free 12 part internet marketing video training course now!
We take your privacy very seriously. Your email address will never be shared or sold.