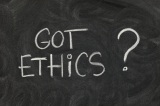 What I'm about to share in this post may come as somewhat of a surprize to people, some may agree some disagree, that's totally fine, my intention is to share my thoughts on being ethical when marketing online and also where I feel I have fallen down in this area sometimes myself.
Online marketing offers many great benefits, a few being the flexibility it provides of when and where you can work, and also the scope of customers you can reach anywhere in the world. Many people also prefer not to have to deal with customers face to face, and this again is an appealing aspect of the web.
However there are many things that are not so great about online marketing, in particular I'm referring to 'ethics' and lack thereof from many people.
There are a number of causes for this lack of ethics, and I'll going into specifics later in the post, however I believe a common one is desperation. When people struggle to make money online, they often resort to doing things that they would otherwise not ever do, and especially never do if they had to deal with the customer face to face. It's this lack of personal interaction, which somewhat makes it easier for people to be unethical in their ventures, because they never see the impact on real people, they just deal with their keyboard.
In addition to this, another HUGE factor that contributes to unethical behaviour is greed. When people start to get a taste of making money, and I'm guilty of this too, it can be all too easy to keep wanting more and more money, and then to compromise on ethics to get it. There is no excuse for this, it's just simply not cool.
Common Areas of Unethical Behaviour I See
Although I'm referring to unethical behaviour in the internet marketing world, I see much worse unethical behaviour in the corporate world all the time. The banking section is the worse I've ever come across, you can't tell me that 'fractional reserve lending' is ethical and fair, and that's only the start of it when it comes to the corrupt international banksters. Just look at the Federal Reserve Bank of America, most people falsely assume this bank is a government agency…I'm afraid not. Anyway, the point is that corruption is everywhere, and the common areas I see online marketers become unethical is with affiliate marketing and also selling info products as vendors.
Affiliate Marketing Concerns
The main issue that I've battled with over the years of doing affiliate marketing, is how to create a content based site that is not overly bias towards the vendor you're an affiliate for, to the point where you cross over into deception. A lot of this comes down to the keywords you choose to market the site on. For example, if you target 'buyer keywords' such brand names, product names and model numbers, these can be great for conversions. The reason they are great for conversions is that people who type these keywords into Google are at the end of the buying cycle and often just looking for one more site to push them over the line to buy, unless their is something they should know to stop them.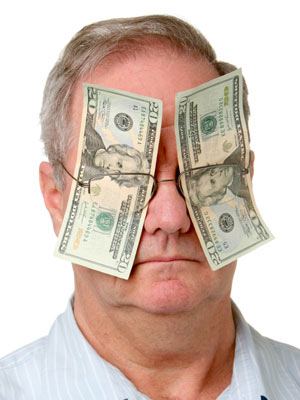 So what's so wrong with that, I hear you ask….well the issue I have is that most affiliates who rank for these types of keywords always place the product in a positive light, often regardless of whether they actually know if the product is good or not. Most affiliates don't go to the lengths of actually researching the products that they are writing about, and just whack up some content and hope that it does the job and makes sales.
The fact is this does make sales, although not as well as it used to, however I know it works. The reason I know is because I used to do it myself, which I now think is not cool. If you purchased my Rapid Profit Formula, in the first version I showed an example site that did this, however I no longer think that's the right way to write reviews, which I will go into more detail now.
I think a better way to build affiliate marketing sites is to either buy the product that you are affiliated with, and do a proper review of it, or at least research it very carefully and do real comparisons against other competition products and tell the truth.
You can always be an affiliate for all the options, this way you can be upfront about the product, and if it's not a great choice, say so in your review and recommend a product that's better. However this does not mean you should recommend a product that pays out more commission just to make more money. It's possible to write good reviews on products, as long as you research. The aim for an affiliate should be to act like a friend to the website visitor and help them. If you're in a niche where you don't feel you can do this with the products, then I suggest starting a new niche.
Furthermore, if you choose keywords that are not product related ie. info keywords, you can simply provide valuable content on the topic and then tell people if they want to try a product that helps do XZY then here's a one ==>Affiliate Link<==, or again just use banners and let them do the work.
I think the ideal position of the affiliate is to be a solid resource for a potential buyer, like a mini Wikipedia on a particular niche topic, so their sites actually help the visitor to make a more informed buying decision. Far too often, and again I have been guilty of this myself, I see affiliates building sites solely targeting buyer keywords because they convert well, and producing dishonestly positive reviews, to coerce the visitor into buying the product. There is no way this is ethical, and the worse culprits are affiliates that pretend they have used the product and it falesy claim it gave them great results, even worse is having  a fake photo on the site pretending it is a photo of the website owner. You must have seen the reviews that go something like this:
"I used suffer acne, then I bought XYZ product and now my acne is gone and I feel amazing…you can check it out for yourself here ==>Affiliate link<==".
I can happily say that I never once did that, as I always thought that was going way to far, but I have been guilty of writing positive reviews about products I didn't research as well as I should have, but will never do it again.
With all that said, there is a place for well-done affiliate marketing sites, but I strongly believe they have to be seen as great mini resources for people, and have real solid, well researched and written content, and even videos if possible, that come along side the potential buyer and help them work out what product, if any, is right for them. This can be done on the site itself, or later through email marketing, or like I said earlier just have banner ads in your sidebar if like.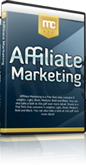 Hate your day job? Build an online business with my free 12 part internet marketing video training course now!
We take your privacy very seriously. Your email address will never be shared or sold.