Something that dawned on me recently after watching videos and other information put out by Matt Cutts from Google, is that we as webmasters need to focus more on our "value add". In this post I'll explain exactly what this is and how to do it well, so your sites rank better.
What's the Least Work I Can Do?
Info marketers are especially guilty of putting content on their sites as fast as they can with as little effort as possible to make money from it. One of the most common questions that I get asked is "how long does my content have to be?" which is often followed up by "can I get away with 500 words?"
When people ask me this I can immediately see that they have not adapted to the changes in the way online marketing has gone and in particular the way Google has gone.
What I mean is that a better question to ask yourself is "how can I make my content awesome?" and "what will make me stand out in this niche?" or "what is my value add?"
Matt Cutts from Google says "…They need to ask themselves what really is their value add?" Cutt's also says that people should NOT expect sites with no value add to rank well in Google!

What is Value Add?

'Value Add' is something that differentiates you from other sites in the niche. I don't know how Google can tell, but I assume they can and that they will only get better at working it out. Gone are the days where you can whip up a 500 word article, that you wrote in 30 mins after rewording the content from the 3-4 other sites on the front page of Google, doing that is essentially having no value add at all.
If you think of it from an offline perspective it's like someone deciding to start a new business, let's say for example in 'car insurance'. They then set up the company and research what all the other companies are doing and offering and they do exactly the same and offer no point of difference whatsoever! They have the same old stuff that everyone else is peddling. Sure they might have some success, but not as much as they would if they differentiated themselves and had unique benefits.
Why do you think internet providers and electricity companies offer so many different packages, of what is essentially the same thing at the end of the day!
What's This Got to Do With Websites?
So what does this have to do with affiliate marketing or any online marketing for that matter? Well Google does try and mimic the offline world as much as they can, as they know that what consumers like offline they will most likely also like to see online. With that said if all the results in Google were pretty much the same stuff just regurgitated then that would not make for a great user experience for Google users.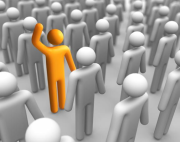 This comes back to the value add. I believe when planning our websites we need to be thinking of ways to make our sites awesome, ways to make them standout, so that people remember them and also so that Google can tell, even algorithmically, that our sites are offering something different for the user. Like I said I don't know exactly how they can tell, but I think you can safely bet that they do know and will get better at working it out too.
When it comes to information sites, having a value add can be more difficult, as these sites are primarily text based, so the user experience is largely dependent on the text. However you could add things like tables, info graphics, videos, and of course make sure the content itself has unique elements to it.
I know some of you are probably thinking I'm hypocrite right now, as this post is predominantly text based. However like I said, this is something that I too am working out right now myself.
I'm sure there's plenty of new ways to make content more unique than just text, and I would love to hear from you all in the comments below, as this is something that I'm spending time considering at the moment. My theory is that plane text sites are becoming less and less interesting to people these days, and this trend is only going to continue. Who knows, perhaps in 5-10 years people will find it humorous that most websites relied on text to communicate their message!
To summarize, I think we all should be thinking of what our value add is, and aim to make awesome sites, even if there were no search engines like Google to please anyway.
I look forward to hearing from you all in the comments below and am open to your feedback on this topic.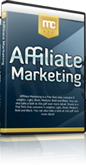 Hate your day job? Build an online business with my free 12 part internet marketing video training course now!
We take your privacy very seriously. Your email address will never be shared or sold.