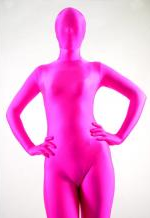 Without doubt one of the more crucial things to get right when marketing online is the keywords you choose to promote your site on. I think this is up there with one of the most asked about topics, and also one of the most confusing for many people.
If your main goal is affiliate marketing, then you definitely need to read this post, as thanks to all the changes at Google over the past 18 months, we all need to pay close attention to the keywords we target.
Highly Targeted Buyer Keywords
I use to teach people to focus only on ranking for buyer keywords. The kind of keywords that are very specific in nature, as they convert well to sales. For example, "buy canon powershop g1x". Someone typing that into Google is clearly looking to buy that camera, most likely got their credit card in hand looking for the checkout.
This leads to my point exactly, 'they are looking for the checkout!', they are not looking for a review of the camera, so the chances are if they land on a page that is a text article, then I doubt its a good match for what they want.
The result will probably be that they'll either hit the back button or close your site, or maybe if you're lucky they will click your really obvious affiliate link and head over to a shop to buy it. Either result of these three leads to a high bounce rate, which Google doesn't like.
Matching Your Content to the User Intention
A much better way to choose keywords is to match your content to the user intention. In other words 'give people what they want'. Although it is possible to rank for keywords that are not really a good match for what someone wants, like the Canon example I gave above, its still not a good idea. The reason being that Google will work out that your content is poor match and eventually ditch it, otherwise more well known as a Google Panda slap!
What Keywords Should I Choose Then?
The first port of call when doing any keyword research is to understand the niche market and what the major topics discussed in this niche are. This goes for ecommerce stores, affiliate sites, adsense, lead generation, anything, because remember your goal is to create high quality sites for the user experience.
Let me remind you  of what Google themselves said only a few months ago here: Google take on high quality sites. The key line is this statement "…high quality sites that create a good user experience…." If this is Google's goal, then they clearly plan their algorithm changes to meet this goal. So if you focus on this, you will naturally fall inline with what Google wants and be rewarded for it.

So when it comes to choosing your keywords, you need to look at what is necessary for you to create content around, in order to facilitate a good user experience. A website that is loaded with buyer keywords only, such as "buy XYZ" "XYZ review" "XZY model 123" is not going to cut it these days.
You can still target high converting keywords, but you need to do it in a less obvious way. For example, if this keywords phrase had decent search volume it would be a good one "what's the best place to buy XYZ?" as the searcher is still showing intention to buy the product XYZ, but they actually don't know what store to go to yet, so they are more inclined to want an article that will explain where to go and give a good reason to go there.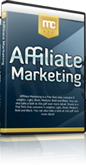 Hate your day job? Build an online business with my free 12 part internet marketing video training course now!
We take your privacy very seriously. Your email address will never be shared or sold.