Hi everyone, I've just recently opened the doors to my internet marketing training community: IM Super Elite, which I'll explain about in this post.
A lot of people have been asking me if I'll be opening the doors to my Rapid Profit Formula or SEO Master's Academy courses, and the answer is no, however the good news is that my new IM Super Elite is the VERY best of all my training packaged into one place.
All the details about the IM Super Elite can be found here – IM Super Elite
I'm limiting the first intake of members to 200, and as of writing this I have 142 members and growing fast. I will eventually open the doors for a second round of intakes, but I'm not sure when exactly.
The IM Super Elite is going to be my main platform for coaching people on how to build profitable websites and online businesses. Its not just affiliate marketing, which I've been well known for, or SEO, but its everything about internet marketing and building online businesses.
The vision I have for it is to create a great resource and community for people to join, that will equip them with the skills and relationships they need to succeed online.
All the details can be found here – IM Super Elite
I hope to see you in there soon!
Matt Carter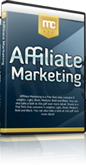 Hate your day job? Build an online business with my free 12 part internet marketing video training course now!
We take your privacy very seriously. Your email address will never be shared or sold.