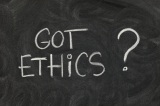 Info Product Owners
Now this is where I've seen things stoop to very low levels of ethics indeed. The Internet Marketing niche is the worst, but not alone, as I've seen pretty terrible deception in other niches from product owners also, the dating niche comes to mind. Anyway, what I find the most frustrating are the marketers that create products on a particular internet marketing topic that they themselves know nothing about, and are not even doing themselves. This is really bad in my books and frankly pretty difficult for more to comprehend. These products come in the form of ebooks and software, it doesn't matter it all bad news. So please be very careful before you buy something from someone who has not proven to be legitimate.
You might ask yourself why these dodgy products sell at all, and the sad fact is that unsuspecting people who read over hyped, yet well written sales pages, are easily convinced and buy. These pages are full of lies, such as fake earnings, fake testimonies, and outlandish claims of success people will have while using the product. Again I can gladl say, that none of these things I have ever done myself, as all my products are birthed from real results.
However I have not been 100% squeaky clean (although I will be from now on), so in the vein of being ethical let me lead by example, as I like to make sure I always do the right thing be everyone on my email list.
Although I never promote products unless I think they are very good, and I know the owner is a legitimate marketer who knows their stuff, I have fallen guilty of doing a few tactics that I now look back on with disapproval. For example, I have in the past stated that bonus packs I have offered as part of a promotion I'm doing for a joint venture partner are limited, when in actual fact I have not followed through on that and ended up letting as many people have the bonus as wanted it! How is that ethical, it' not, and I should never ever have done it. For this I'm sorry, as it's just not on, and can assure you that you'll never see me do that again.
I've also been caught up in other tactics that I saw other marketers using, or listened to advice from people who told me to do it, which I'm also not proud of. For example, I've promoted products as an affiliate to my list, and said there is a limited number before we close the doors, and in reality the doors never closed. How is that ethical, it's not, and again I apologize and will never do this ever again either, and if you feel I may have done this to you, and want a refund for a product you bought from me, I will refund you if you think this caused you to purchase a product and you are not happy about it, as long as you can send proof of purchase of course. However I do need to clear, I only did this on a few occasions, it was not often, but like I said I want to be transparent with everyone.
I also need to make something clear, when I have had price increases on products I own, such as my recent VideoCommissionFormula.com launch, these are real, and you can check that for yourself, as the price is now $67. And when I have done webinars and there is a special price on offer, these special deals are legitimate discounts for you all, so please don't be mistaken there either. For example I did one for SECockpit and also SYNND and these plus others, are very real discounts and savings which I negotiate for you all.
I never make anything about false price hikes, and my sales pages are real, with real results I got, which often is why they come across as a lot less hyped up as some of the ones you see on Clickbank, although fair play to Clickbank, as they are cleaning out scammy offers these days.
Conclusion
So there you have my rant on being ethical when online marketing. I think you can sum it up by asking yourself, if your grandmother were to come to your website, would you feel comfortable that she, in her elderly stage of life, would be in a good hands? It's not a hard question to answer, but it's often a hard question to ask.
Although there's a lot of unethical behaviour going on across the web, I think we all should strive to clean this up, and not tolerate it and most definitely not get involved in it. I'm double checking all my websites this week to make sure I don't have 'fake' affiliate reviews or misleading information out there.
In addition to this, Google also wants people to build websites like this, and if you do build great sites, you will win out in the end and rank well in Google, as your sites will collect natural links and social votes, get return visitors etc…
Thanks for putting up with my rant folks, I'll have plenty more online marketing tips coming your way soon!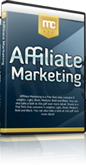 Hate your day job? Build an online business with my free 12 part internet marketing video training course now!
We take your privacy very seriously. Your email address will never be shared or sold.