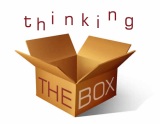 I was talking to someone the other day about how supermarkets often employ a marketing strategy called the "The Loss Leader Model". This is where they sell products at a loss, knowing that it will entice people to come into the store to buy these products at the bargain price, while they also buy other items when in the store.
This is a clever marketing ploy, and you'll notice it's often the products they advertise on T.V. that are these "loss leaders". Anyway, you might be asking what this has to do with online marketing, so let me explain now. Although not exactly the same as the 'Loss Leader' model, what I refer to as 'lateral keywords' is very similar. A lateral keyword is one that is closely related to another keyword, being in the same family of keywords, almost like cousins you could say.
Here's an example. Take these three sets of keyword phrases:
"Domains" and "Hosting"
"Dog Collars" and "Dog Training"
"How to stop a baby crying" and "baby clothes".
It's pretty clear that the two keywords in each set are related to each other, the first one "websites" is the common theme and the second group "baby", and the last one with "dog" being the common denominator.
So if we look at the first one, if you wanted to sell hosting as an affiliate, which is very competitive, you could try and get people to your site on 'domains' related keywords instead, as they will need hosting at some point. The same for 'dog collars', you might not make much money selling dog collars, but a certain percentage of people looking for dog collars may well need dog training.
Perhaps a closer relationship might be 'dog muzzle' which someone could be looking for if they had a problem with their dog biting people. These people would most likley be interested in a dog training course, especially if the ad on your 'dog muzzle' page was targeted to 'stop dog biting training'.
Keywords for Websites
So when it comes to keywords you're choosing for your websites, often a good strategy I have used and continue to use, is to look for keywords that might be much easier to rank for and hence get traffic to my sites on, even if that keyword won't directly make me great money, because I know that this visitor will be interested in other products/services I'm promoting on the site. So I'm getting people to my sites from one keyword set, but then pushing them to the product/service I really want them to take notice of.
The advantage of doing this, is that if you find a lot of the keywords in your niche are super competitive, or there simply isn't enough search volume for your products, then this technique can make it easier for you to get more targeted traffic. I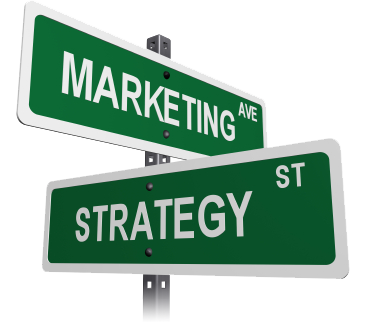 call this technique using "Lateral Keywords".
It shares some similarities with the "Loss Leader" model that supermarkets use, which I mentioned above, because we're using one thing to get people to take action at another.
What I encourage you to do is think of keywords for your niche that your target market is typing into Google, but that you might not have thought of before, and ask yourself if someone typing these keywords into Google would also be interested in what you're really wanting to sell on your site.
You can do this with websites and also Youtube videos as well. Here's another example for the IM niche. If someone was searching for "clickbank gravity" I could do a video on that or blog post on that topic, as I know that this is someone who knows about affiliate marketing and would be the sort of person who might like to be on my email list. So although I'm not selling them anything, I'm thinking laterally and widening my scope of keywords to grow my list.
Using a Blog on Your Site
Another way you can target these lateral keywords, is by installing a blog on your site. This is more for ecommerce stores, but I also see people using blogs in this manner for info sites. With the blog you target keywords that are these 'lateral ones' and direct people to your money pages from the blog posts. Very simple, but highly effective if done well.
Without giving away my niche, I'm planning a lateral keyword approach for a new drop shipping store I'm building right now and have done this for many affiliate marketing sites also. With the store, I'll be targeting 100's of keywords that are not really what I want to sell, but are in the same family as the products I do really want to sell in my store. So I know I can massively wider my reach by doing this. I really don't care if I make profit on those other keywords, my main goal is getting this related traffic to my store.
Hope you found this tip useful, if you did I would really appreciate it if you would share this post around via the social buttons below!
Regards
Matt Carter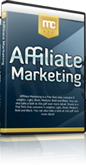 Hate your day job? Build an online business with my free 12 part internet marketing video training course now!
We take your privacy very seriously. Your email address will never be shared or sold.