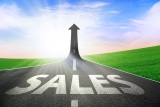 If there's one thing that I've been paying closer attention to over the past 6 months, its conversions. In this post I'll be sharing some of the things I've learned that have helped me make more money from my sites and some of the thing that do just the opposite!
Conversions is a strange thing in the internet marketing world, it seems to be that most people are too busy trying to get as much traffic to their websites as they possibly can, that they neglect to pay much, if any, attention to the conversions.
I need to say that I was guilty of being like this too, until more recently that is, when I started to test a few things and realized the power of conversions. To put it simply, if you get good at converting traffic you need a heck of a lot less of it to make good money!!
Causing Confusion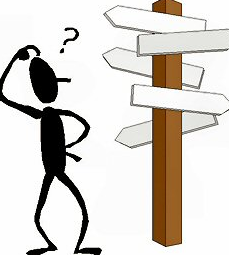 Perhaps the most common thing that people make the mistake of is confusing the visitor to their site. You really don't have long to engage the visitor to your site. If they don't like what they see because they don't know what to do, then you lose!! You've got about 2-3 seconds for a person to go through this procedure of deciding to engage or leave.
So what you need to do is ask yourself, what is it that you ideally want the visitor to do when they arrive. If its not obvious what that is, then you're going to confuse them. Classic ways to confuse people are having double and triple column websites, where the visitor simply doesn't know where to place their eyes! Or having more than one call to action on the page trying to get their attention.
If you want them to opt in to an email list, then make that very obvious and not hard to find. If not then leave them to engage in the content you have. Don't have all sorts of other things trying to distract them or they will not engage at all!
Also make sure you have VERY easy to find and use website navigation. Use dynamic menus so you only show the visitor other relevant content to what they are currently viewing.
Call to action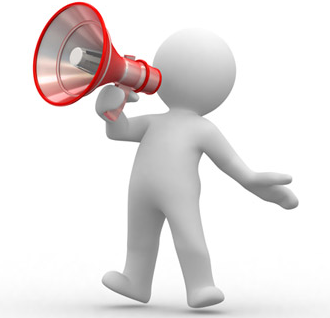 I recently spent some time with a friend and went over her site, and one of the things I noticed straight away was the lack of a solid call to action. We soon established what the primary goal of the site was meant to be, and also realized that the way the site was at that moment was not doing a great job in achieving that.
The sites purpose was to gather a lead that would hopefully turn into a consultation for this person. The problem was that the lead capture process was weak. So we overhauled the site, and made the top center section of the home page totally dedicated to this 'call to action'. The result was that when someone landed on the page it was very obvious what they need to do.
I made a mistake with my call to action recently on my eCommerce store, which I am in the process of fixing right now. I have a beautiful slider on the home page, it rotates 5 slides, each showing different products I sell. However I noticed that although the graphics were brilliant, I failed to place a button in the slider that the visitor could click!!! How silly, I show them the product but then leave it to them to find it on the site. Needless to say I am fixing this today….(continued on page 2, click link below).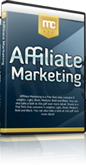 Hate your day job? Build an online business with my free 12 part internet marketing video training course now!
We take your privacy very seriously. Your email address will never be shared or sold.