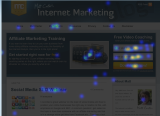 A very important aspect of marketing is to know your customer, most of us know this, but sadly most people don't do this very well.
In this post I want to tell you about a tool that used recently called CrazyEgg, which is a great tool, with a free 30 day trial by the way, that enables you to track where your traffic is focussing on when they visit your websites.
The more information we have about our customers, the more we can tailor our stratagies to provide what they want. There are many ways to do this, and I will be testing lots more things soon, such as surveys, which I have used before.
I have recorded a video for you below, which shows me logging into my CrazyEgg account for this website. I found the info most helpful, and will be using this tool on others sites of my now.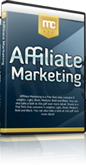 Hate your day job? Build an online business with my free 12 part internet marketing video training course now!
We take your privacy very seriously. Your email address will never be shared or sold.