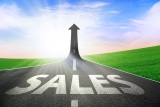 Headlines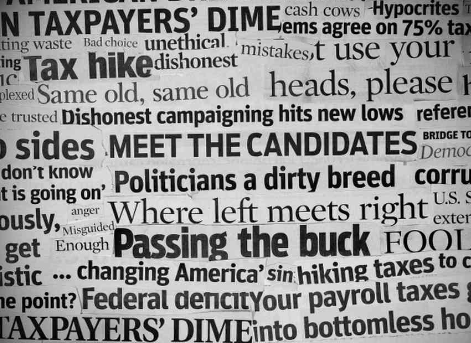 Headlines are vital, and something that you really need to test. If you use Google Adwords it's a great way to practice writing great ad headlines. The key thing with the headlines on your page is that they must be to the point and BENEFITS focused. I'm shocked when I see Google Ads that are all feature  based. For your website headlines ask yourself why your product or service is so great and what it means for the customer, and then work these benefits into your headlines.
For example if you're a mortgage broker trying to get leads then a headline like this would do well – "Save Up To 22% on Your Mortgage Fees" OR "Pay the Least for Your Home By Comparing Mortgage Rates Online" Don't have a headline like this "Get a Mortgage for Your Home Today!" as that is lacking in any benefits.
Action Buttons
This point might seem really obvious but if you have a shopping site make the 'add to cart' button as large as you can without taking away from the aesthetics of the page. Also make the button one that is very 'clickable'. By this I mean make it bright and shiny and vibrant colors, so it somewhat entices people to want to click it. This is the same for a call to action button such as on a lead capture form. Also the text in the button should have a benefit in it if you can, like 'compare & save'
Balance
When someone loads a web page of mine, I want their first reactive to be 'wow nice site'. The second reaction a split second later I want to be 'ah and great easy to use'.
In order to get the first reaction I need to make sure the design of the website done correctly. I like my sites to be pleasing on the eye. This does not mean they need incredible graphics and bells and whistles etc….but what it does mean is that the page elements need to be balanced well.
For example, I was critiquing a lead generation site recently, and something about the site really annoyed me. The graphics looked very nice and the headline was strong, and the call to action button was large and enticing. However then it dawned on me why I was feeling some resistance to this page, it was the form itself, it was not balanced!
This site form has about 15 fields to fill in, which is a decent number. However the fields were all different sizes, and they were not aligned in any particular way. The result was when I looked at the form I didn't feel like filling it out, as I felt it would be too much work.
However when I got the designer of the site to make all the boxes the same width and less wide so they look smaller,  and line them up so there were the same number of boxes on either side (left and right) and were the same size with the same gap between them, which resulted in a much better form, which seemed like much less work to fill out, resulting in higher conversions!
A side note on forms, I tested making a form have only three fields once, thinking my conversions would sky rocket, however they did the exact opposite, they dropped. I then tested adding  more fields and not less, and to my surprize the conversions increased! I assume it was because the people filling in the form must have though if the quote is a serious one it will ask for quite a few details.
First Impressions
You really do have to invest in your websites design element, as the first impression someone has of your site does matter. I think advice that design doesn't matter is the stupidest advice I've ever heard. It does matter, so pay attention to it. You don't have to spend $1000's of your design but you do have to get it right.
If you're not a designer then don't try and design your own site, pay someone to do it for you. If you're using a WordPress theme, then atleast pay for a nice logo to use on the site to give it that little extra pop!
Objections
Everyone who arrives on your websites will have their objections to taking the action you want them to take. If you have an ecommerce store it might well be any of the following:
What if I don't like or its faulty?
Is this site legit, or will I get scammed?
Can I call them if I really need to?
Who are these people anyway?
Why should I buy here anyway, I think I might look around first?
Do many other people buy from this site?
What's their reputation like online?
The list goes on and on, and you need to make sure you address as many of these objections on your site as you possibly can. The same theory goes for an information site, or any site.
Below are ways to overcome the objections I listed above:
What if I don't like or its faulty? Place a graphic or have a statement that says "Hassle free returns"
Is this site legit, or will I get scammed?Have a phone number, physcial address listed, contact form,
Can I call them if I really need to? phone number at top right of every page
Who are these people anyway? Have a link to your Facebook page for social proof, and have an 'about us' page.
Why should I buy here anyway, I think I might look around first? Have special time sensitive discount, and list number of items left in stock. ie. 3 left (don't lie though)

Do many other people buy from this site? Have customer testimonials, video if you can. Place customer feedback comments under your products.

What's their reputation like online? Monitor your reputation online, make sure no poor content ranks high in Google! If it does you need to fix this. Publish press releases about your company.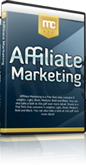 Hate your day job? Build an online business with my free 12 part internet marketing video training course now!
We take your privacy very seriously. Your email address will never be shared or sold.