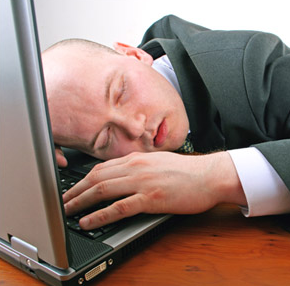 One of the most neglected areas of online marketing is paying attention to the experience the users have on websites. By this I don't mean how well your content is written or how awesome your videos are, but more the overall impression the visitor gets when they first land on your page.
People take about 1-2 seconds to make up their mind about a website, and decide if they'll stay and engage in the site or leave.
A lot of webmasters don't realize this and think that the visitors will love their site as much as they do, and read every last word on the pages and be begging for more. Unfortunately this is not the case and most people will not even read one whole page on your site.
With that said there are things that you can do to help improve the engagement level of your traffic and reduce the difficulty they have when attempting to engage with the site.
Below is a useful image that Google put out, that shows you where the most important parts of a webpage are. The deeper orange the color the more important, as this is where more people spend time viewing.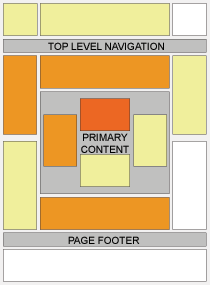 As you can see the most important areas of the page are the center middle directly above the content, and also the top left and top center. Interestingly right down the bottom is also a hot spot, as this is where people look after reading the content. A good exercise to do is look at your websites and see how they relate to this diagram. Ask yourself if the most important elements on your page are in the right spot. Far too often I see people, and I too am guilty of this, wasting the most important real estate of their website.
For example  if we look at this blogs home page, you can see that I have used the hot spot at the top to drive people to my email list, and I also use a flying pop over which is right in the firing line of eyeballs. This is the main goal for this website so it is an important thing for me to optimize for.
However, like I said, I am guilty of not doing things the best I could, and I have no problem admitting that, as I'm only human too, but I'll be working on changes over the next few weeks. Anyway, my point being that on the inner posts of this site, I do not utilize the hot spots at the top of the page very well. So what I will do is get a space created for ads at the top, where I can also test having a horizontal opt in box.
I should also have a horizontal opt in box at the end of the posts, to make sure I make the most of this prime real estate also, although I do place my social sharing links there and they get a good response there.
Too Many Messages
Another common mistake that I see people making is having too many calls to action for the visitor to decipher. What you need to establish is what your primary goal for your websites pages are, and make sure you optimize the pages for this.
For example, I saw a website recently that had sign up box, then it had links to special deals, then it had three columns of information each one with a link at the end of the column encouraging the visitor to click them and learn more. What this creates is way too much 'noise' on the page. With too many options the visitor will not find it easy to know what to do, and this will only lead to more people leaving the website without doing anything.
Make sure you keep it simple and easy for people to work out. Avoid having multiple columns in your website, as this immediately makes it hard for a visitor to know where to place their eyes.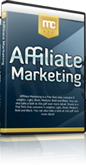 Hate your day job? Build an online business with my free 12 part internet marketing video training course now!
We take your privacy very seriously. Your email address will never be shared or sold.