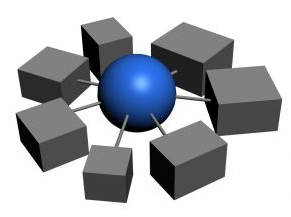 The concept of getting free traffic from Google and the other major search engines, sounds like a great idea, that is until you realize that you have to go and build all the one way back links to your pages in order to get them to rank.
Finding one way back links that pass page rank on to your site can be difficult and somewhat of a tedious task. Therefore in this post I am just going to give you a list of free one way back links. Before I do though I would like to point out that when building back links it is a good idea to have a variety of them coming from different sources, as this looks more natural in Google eyes.
There are differing opinions on whether 'off page' SEO, which is what gaining one way back links is, done badly can hurt your rankings or not. I know some people that claim it does not, and their reasoning is that if it did, then the internet would turn to chaos, because you could build 'dodgy' back links to your competitors sites in order to hurt their position in the search results, and in turn they could do the same to you!!
Other people however believe that building links too fast doesn't look natural to the search engines and can draw a penalty. How fast is too fast? Well I am not sure but I think if you are building 100's of links a day to one page and not remaining consistent at that pace, then I think that might be a problem.
I can see the argument from both sides and therefore I always play it safe and build links at a steady pace, and I do not buy one way back links from link farms.
With that said here are some sites that you can use to get free one way back links to your site now.
Directories
I don't spend too much time submitting my sites to directories, as a lot of the free ones don't allow me to submit deep links to pages inside my site, ie. anything other than the home page.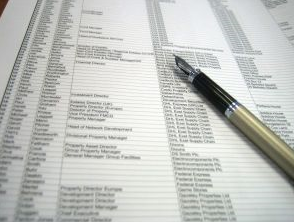 However they are still a useful place to get easy free one way back links, so here a few to get you started:
dmoz.org
open-site.org
popsz.com
e-mediate.org
bloggernity.com
directory.brainontology.org
onlinedirectoryweb.info
femina.com
viesearch.com
Education and Government (.edu/.gov)
One Way Back Links
In case you didn't know already, not every link that you create holds the same value in Google eyes. A link from a .edu domain, or a .gov domain are worth a lot more for your search rankings. However these websites, that allow you to get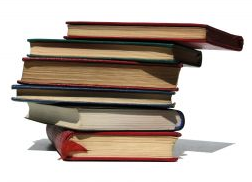 a back link from them, are hard to find.
With that said though, here is a quick tip on how to search for them in Google:
By typing in the following search query and replacing 'keyword phrase goes here' with your actual keywords, you should find wordpress blogs that are on .edu or .gov domains.
"keyword phrase goes here" "powered by wordpress" site:.edu
"keyword phrase goes here" "powered by wordpress" site:.gov
Keep in mind that not all of the websites you find will allow you to post comments and not all of them will be follow links, so you will have to test them out.
Article Site One Way Back Links
Writing and submitting articles to top article sites is also a good way to diversify your back link portfolio. I recommend however that you get a tool like Magic Article Rewriter and Submitter (eamarketingtools.com) to help you do this. The reason being that writing content is VERY time consuming and working smarter with a tool like this will speed things up super fast.
The great thing about article spinners like Magic Article Rewriter, is that you can use the content for other sites, and not just submit them to article directories. I will explain this in more detail in the next section when we look at web 2.0 sites.
For now though here is a list of top article directories for easy one way back links:
ezinearticles.com
buzzle.com
goarticles.com
articledashboard.com
a1articles.com
articlecity.com
Web 2.0 One Way Back Links
Another way to get free back links is to post content onto web 2.o sites. These sites are free to join and allow you to build pages within them, and much like article sites, contain your links.
As I mentioned above, when I have written and spun an article in Magic Article Rewriter at: eamarketingtools.com (sponsored affiliate link). I them take a few of the 100's of unique copies of the original article that it automatically generates for me, and simply copy and past them into other web 2.o sites. This saves me a lot of time!!
I also advise you to make sure you read the guidelines for each site and make sure you abide by their rules, as rules vary from site to site.
Below is a list of great sites that you can participate in:
squiddoo.com
spongefish.com
blog.co.k
easyjournal.com
tumblr.com
friendster.com
youbundle.com
multiply.com
Social Bookmarking Back Links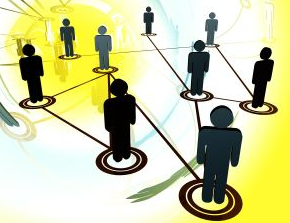 Getting links from social bookmarking sites is possibly the easier way to get links, but keep in mind that if all your links are set up from the same IP address, Google knows this and I assume pay less attention to them. However if you can get other people to bookmark your sites, then that can help.
There are 100's of social bookmarking sites, however once again, here are a few to get you started:
del.icio.us
spurl.com
digg.com
linkagogo.com
backflip.com
technorati.com
blinklist.com
diigo.com
folked.com
jumptags.com
propeller.com
mixx.com
There are many more ways to get quality one way back links, however I hope this post has helped you in some way with the task. If you have more examples to share I encourage you to add a comment below so we can all benefit, because as I mentioned in my last post, networking is key, so lets help each other out.
Matt Carter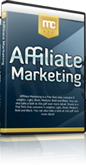 Hate your day job? Build an online business with my free 12 part internet marketing video training course now!
We take your privacy very seriously. Your email address will never be shared or sold.