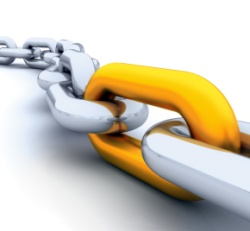 Hi Everyone,
In Today's post I am going to discuss some more SEO techniques, that will ensure that all your hard work in building back links to your sites is worth it.
You see what some people don't realize, is that just because you build a back link does NOT mean that Google or the other major search engines will find and index that link. If they can't find it, they can't count it as a vote for your site, and that is not a good thing for your rankings.
However, there is a few things that you can do to help the search engines find your links. One way is by creating RSS feeds for your content that has your links in it, and sending these RSS feeds out via sites like Feedagg or your choice of RSS aggregator.
This is very easy to do, if you placed your link on a blog that already has an RSS feed, which you can see in the URL bar as the little orange icon (see image below).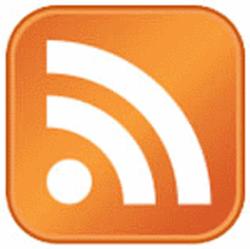 All you need to do in this case is click the icon and then take the feed and submit to your RSS aggregator and they will send the feed out for you. This will help the search engines find that content and of course index the new links in it.
But what if the page you have put a link in, is a static HTML page with no RSS feed? What can you do?
A neat little FREE service I use is Feedage.com. What this does is take the static HTML page and create an RSS feed for you. The next thing you should do is check that the feed is valid, so that it will work when blasted out with your chosen RSS aggregator. In order to do this, I use  a feed validating service, such as W3C Validation, and run my freshly created feed through here and make sure I have a valid feed.
Another thing you can use this system for, is if you have written a new article on goarticles.com and want to make sure it gets indexed fast. Unlike ezinearticles.com, goarticles does not give you a unique RSS feed, however following the process above can solve that problem.
Now that might sound a little confusing at first, but really the whole process takes less than a minute to do. If you are building links on sites that are not likely to be crawled often by search engine bots, then doing this can speed up the process and help ensure your links get found.
Link Diversity
The next crucial point I want to discuss is link diversity. A common mistake that people make when building links for SEO, is that they do not have enough diversity in the IP addresses that their links are coming from.
You see if you comment in one forum and have a link in your signature, that link will count for SEO, if it is 'Do Follow' of course. However if you make 1000 comments in that same forum, and henceforth have 1000 signature links dropped throughout the forum, in my experience this will not do much more for your search rankings.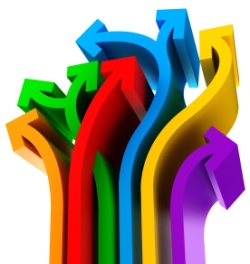 The key is to have a variety of different links from different IP addresses. Sometimes when I am doing SEO on my websites, I often beat a competitor who has a much greater overall back link count than me, and this I assume is partly, but not solely, due to the IP diversity that I make sure my sites back links have.
Another critical role in getting good search engine rankings, is doing your 'On Page SEO' well. I am going to discuss this in detail in a future post soon, however briefly, you must do the basics properly, such as having the keyword phrase in the Meta Section, H1 tags, Content and Title Tags, but there is also more to it than just these basics (more on this soon).
On Page SEO can help you outrank a site with much more back links than you may have. I like to refer to it as working smarter and not harder, after all  back link building can be tough going, so I like to make sure I only get the minimum I need. That is why using the RSS trick, and On Page SEO are things I take the time to do well.
Until next time!
Matt Carter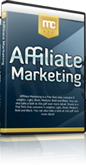 Hate your day job? Build an online business with my free 12 part internet marketing video training course now!
We take your privacy very seriously. Your email address will never be shared or sold.