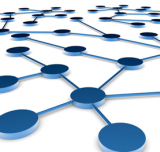 First of all I want to thank everyone that completed the survey I sent out. I've read every single response and take the feedback very seriously. As a result I've formulated the post below, because a large number of you requested a post on how to build backlinks so that Google doesn't penalize your site and also to discuss a backlink plan.
I do have to stay first up that I can't give out my whole backlinking plan for free, as that would not be fair to my customers of Rapid Profit Formula. I reward them by providing my complete plan, however I will still give out some great tips now for you all.
Planning Your Backlink Attack
I understand that backlinks can be challenging at first, and keeping up with Google can add to the frustration, however it doesn't need to be too complicated, and I'll also add in that none of my sites got negatively affected by the Google Panda/Farmer update, but that update was more about content than backlinks.
So how do I start off a backlinking campaign? Well the first thing I do is work out how competitive the keyword phrase is that I'm going to be ranking. A more competitive phrase like "affiliate marketing" requires a very different plan than say "buy unicycles jamaica" would. A lot of people ask me, "how many links should I build?" and the question itself is impossible to answer, without knowing more about WHAT you are targeting.
At the end of the day, the level of competition dictates the numbers of backlinks you'll need to build everyday on an ongoing basis. So it might be 200 links a day, or it might only be 20 links a day.
The important thing though, is the speed at which you build these links. I know from experience with many sites, that if you build links to fast to a new domain, it tends to bounce around in Google more and in some cases never settles down.
However I need to clarify something before I move on, which is that new sites always bounce around in Google to some degree, it's just a given and the more you rank websites you more you get use to this and it worries you a lot less. For example, I have one site that sells Amazon products, and for the first 8 weeks, it went from page one to page 10 about 10 times or more, before it finally settled down in position 1 for it's top keyword. So if/when you experience this, don't panic, just keep building links and adding content.
How Fast is too Fast?
So the next question I often get is "how fast is too fast when backlinking?" To answer this it first depends on the age of the domain, because sites with a history in Google and a decent number of links already, can handle a new influx of links to a new page added, much better than a brand new domain, and again this is coming from experience.
If I have a new domain, in fact I'm working on a new site now, and what I'm doing is starting off very slow with the backlinks, at about 15 a week. The second week I'm increasing the links to 25, then, 40, 75, 100, 150, 200 and I'll be maintaining the daily links at that level for each keyword. What I suggest you do is build at a similar rate, but once you reach a level that is enough for your competition level, hold it at that and just be patient and keep getting links.
What Links Do We Build First?
Logically the next question is "what links do we build?" and again I'm not going to reveal my backlinking plan for free here, as it has taken me a lot of hard work to develop it and I reward my customers of Rapid Profit Formula with that info. However what I will say is that you need to get a variety of different types of links, the more diverse the better.
Also as far as what links to build first, it really doesn't matter that much at all, so if you're stuck then start with article links and commenting in forums or building profile links in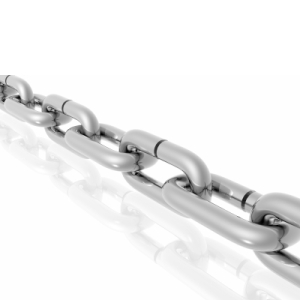 forums. There are a number of other ways to build links, and all you need to do is add these into your plan sticking to the rate that you decide you need.
One tip is to try and get as many "contextual links" as you can, which are links that are in the middle of an article, surrounded by text. Some article directories allow you to do this. Once you know the URL of this article page, you can then fire loads of backlinks to it on automation, using software products like Scrapebox. This way not all your links are going direct to your target page, but are going via your contextual link page.
This increases the effect of that contextual  link, but means you don't risk sending too many links to fast directly to the target page.
There is no magic formula for what backlink to build when, it's just about being consistent every day, and diverse with the kind of links you build. I know some people that have a very simple backlinking plan, using only article and directory submissions, but they do very well because they are consistent with the link building.
The reason they do well is because Google keep finding more and more links for their sites, and over time this adds up. They are still getting variety, by getting links from lots of different article site and directories. So once again, consistency is most important.
It's more important to get these links found by Google, and also for you to know if Google has found your links or not. Another common misconception is that as soon as you create the link Google finds it immediately, which in most cases is not the case. Google cannot be everywhere at once, they do a good job, but their bots don't sit on every site all day, some sites like Facebook on the other hand they do.
If you want to know if Google has found your link, the best thing to do is search for the page your link is on in Google. For example if you create an article and submit it to ezinearticles.com they'll give you a URL once they have published it. You can take that are paste it into the Google search and see if Google has a listing of that very article. If they don't, then your link has not been found by Google and at this stage is not helping your rankings.
Getting stuff found by Google is another topic on its own known as "indexing" and it is something I encourage you to spend some time learning about, as it essentailly means you need to build less new links, because you're maximizing on the links you've already created.
Patience is Key
One of the biggest reasons why people struggle with SEO is patient. A lot of people want instant results, and when they don't get them, they feel discouraged and give up. This is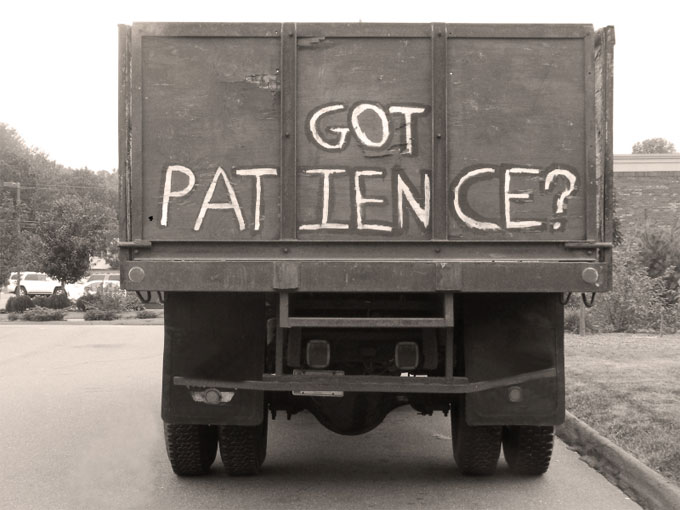 not the attitude to have when doing SEO, you need to treat it like a giant game of chess, where you employ your strategy and stick to it.
Also the more keywords you rank the better you become at it. So it doesn't matter if your first 5 attempts fail, because you would have learned a lot in the process developing your skill level and experience.
One last point before finishing, the people I see do the best online, are people that are good problem solvers. When a challenge comes along, instead of finding someone to blame they find a solution and overcome it. This is the mindset for success. Alternatively a lazy mind is one that demands other people fix their problems for them.
I know this because I used to have a lazy mind, it was something I developed growing up, and something I've worked very hard to remove.
When I started to engage in problems and be determined to find solutions to them myself, my career skyrocketed!!! That's right there is the best tip to internet success I can honestly give you.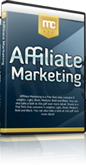 Hate your day job? Build an online business with my free 12 part internet marketing video training course now!
We take your privacy very seriously. Your email address will never be shared or sold.