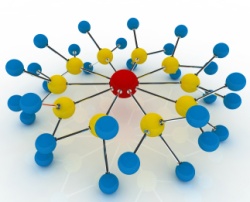 Hey guys,
In this post I am going to share with you some important aspects of professional link building, which you need to make sure you are using on your sites.
Google and the other major search engines are not silly. They have some of the brightest minds in the world working for them, who are always coming out with new ways to ensure that the results their search engines display for their users are quality.
We all know that getting backlinks to your sites is a key part of getting top search engine rankings, and at this stage the volume of links you can get seems to play the biggest role. However with that said, there is more to it than just the number of links you can get.
Mixing Up the Anchor Text
When ever you build links to your pages, you have to use good keyword rich anchor text for your links. However if all your links have exactly the same anchor text, this can start to look very unnatural, and something Google dislikes.
If you ever analyze the top sites in any niche in Google, by checking out the anchor text of their links, you will often notice that there is a vast mixture of different anchor text.
If you think about it, it makes a lot of sense to vary up your anchor text in your links, because if the links to your site were developed naturally, which is what Google is looking for, then the chances of them all having the same anchor text is very low.
Therefore a rule of thumb that I work on is, 80% of my links are the exact keyword I am trying to rank the page for, while the remaining 20% are slight variations of this keyword.
For the 20% that make up the variation, I will purposely make spelling mistakes or just a variation on the main keyword I am targeting.
No Follow is Not All Bad
In order to deter people from placing links on their sites, some web masters have the 'No follow' on. This tells the search engines to ignore all links leaving the page. Obviously this is not the best thing for your SEO, and relying on these kind of links will not get you top search engine rankings.
However it is still a good idea to get the odd no follow link. Once again, the reason is that this looks more natural. If all your links were not 'no follow' this would be odd, and may raise red flags at Google.
Link to Your Links
I have mentioned this last point in a previous post, however I want to repeat it here, because I am starting to realize just how important this is. What I'm referring to is making sure that some of the pages that contain links pointing to your pages, need to have links pointing to them also.
If all the pages that link to you, have no links pointing to them, then once again this will not look natural. What I do is add a second layer of links pointing to these sites and this reinforces the integrity of my overall link structure.
The Danger of Bad Link Neighborhoods
I receive a fair amount of emails from people worried that they have ruined their rankings by creating links on sites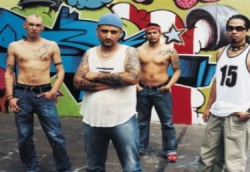 that Google doesn't like. Some people become very worried about this, and rightly so, as losing your rankings is never a nice thing.
However I have a couple things to say about this matter, and this opinion is shared by a lot of my friends in the affiliate marketing industry also.
The first thing you need to know is that SEO is not instant. By this I mean, just because you do one thing today it does not mean the result tomorrow was caused by what you did the day before.
The danger you run into if you think that what you do today must have caused the result the next day, is that you might change your plan based on the wrong infomation.
For example if you build some links from certain sites to your pages, and the next day your site drops in the rankings, it does not mean that building these links had anything to do with it.
IMPORTANT NOTE: With that said though, I strongly believe that it makes absolutely no difference whatsoever to your rankings, if you build links from sites that you might consider to be of low reputation. So if you somehow get a link from a site about "Viagra" then don't worry about it.
The reason I say this, is that if it were that simple to get a site penalized by Google, then all you would need to do, to get all your competitors out of your way, would be to build a hand full of "Viagra" links to their sites!
Seems a little unfair don't you think. Imagine if you worked really hard to get to the top of the search engines, and then one day some new site decides they want your top spot, so they just build some dodgy links to your site, and bang, you're gone!
The only thing you need to be careful of, is NOT to reciprocal link back to a site that is linking to you, as this can cause a penalty from Google, as it doesn't look natural.
That's all from me!
Matt Carter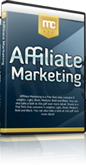 Hate your day job? Build an online business with my free 12 part internet marketing video training course now!
We take your privacy very seriously. Your email address will never be shared or sold.