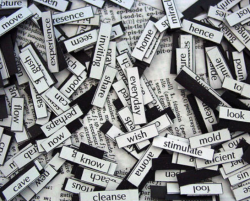 Keywords are one of the most important things to get right when you are marketing online, and in this post I'll be sharing a free and very simple to implement technique for finding good keywords.
At the moment I'm planning a new affiliate marketing site and I decided to do something different when I was trying to find related keywords to the main keywords I was targeting.
What I did was use an online thesuarus to find lateral keywords. For example when I was looking at some buyer keywords in this niche, I came across the word "purchase" when I typed "buy" into the thesuarus tool.
Now I know that is not exactly ground breaking stuff there, but the fact is that I wasn't thinking about the word "purchase" and when I checked the search volume for "purchase XZY", XZY being the product name, I was pleasantly surprized to see a decent search volume and virtually no SEO competition at all.
That's when I realized how cool this free thesuarus tool can be, because it can help you find related keywords to you main keywords that you might not have ever thought about or that they Google keyword tool didn't provide.
The advantage of finding these lateral keywords, is that often less people have considered them and you can find little openings with less competition, which we all know is a good thing.
Any market where the keywords can be interchanged with other lateral keywords, which are essentially other keywords that mean the same thing, are good ones.
When I see a market that has a large variety in the keywords I love it, because there are so many combinations when it comes to the keywords, and often this can also mean that you can find keywords phrases that have less SEO competition.
Another example of interesting keyword phrases that I discovered with help from the thesaurus tool, which again I wouldn't have thought about that are in the laptop market,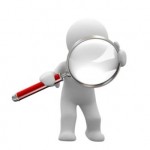 were:
Highest Rated Laptops = 480 exact match searches and easy SEO competition
The thesaurus also provides antonyms, and I saw "worst" when I was looking for the word "best" and then I looked for "worst laptops" and it had some, not much, search volume and again easy SEO.
That's it for this quick updates folks, until next time, bye for now!
Matt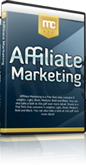 Hate your day job? Build an online business with my free 12 part internet marketing video training course now!
We take your privacy very seriously. Your email address will never be shared or sold.