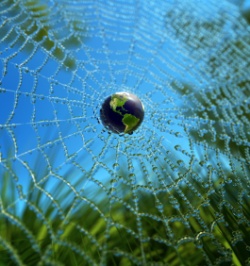 Hi Everyone,
I am going to continue today with some training on my favorite topic, and in case you hadn't worked it out already (Matt's attempt at sarcastic humor) it is the topic of link building.
However in this post I want to explain a concept that most people do not understand, and that is linking to your links! Where we create a spider web type effect with our links.
Sounds a little funny I know, but what you need to be aware of when you are building links to your websites, in order to increase their search engine rankings, is that if Google thinks that you are creating all these links, which is what everyone does anyway, then it can get a little funny sometimes about that.
Now of course this usually only matters if you are building links in large numbers, but it is important to understand the concept. One way to make your links look more natural is by making sure that all the links that link to you have some links coming to them also.
This way those pages linking to you will look like they are credible also. Not only that though but they will pass some page rank to your site, and the power of that link will become stronger!
So How Do We Link to Our Links?
Well I don't get carried away with this to be honest, as link building to your sites can be tough enough as it is, so what I do is whenever I submit an article to say Ezinearticles, once approved I take the URL of the article and I bookmark it, and then also submit it to RSS aggregators, which takes no time at all and gets that articles some links.
You can do the same thing for blog posts, web 2.0 properties etc….but I need to stress that you don't need to get too carried away with this, however it is just an easy way to reinforce your second tier of links, so that you overall link
structure looks natural and strong!
Vary Your Anchor Text
A few other points that you should also consider on the topic on 'natural looking links' is that it is also a good idea to vary up your anchor text, so that not every link to a page has the exact same text anchoring it. Once again this is only need when you are building large amount of links, and not so much of a problem if you links are below 100 to the page.
However let's say that you are trying to rank for the term "acne remedy", you obviously use that text as your link anchor text, however 10% of the time, you might use: "best acne remedy" or even "acne remedies"
No Follow Isn't All Bad
Finally my last piece of advice for you is, although getting links that have not got the "No Follow" tags turned on is important, if all your links are not "No Follow" or as some like to say are "Do Follow" then this again will possibly raise red flags with Google, as it just doesn't look natural, so don't shy away from the odd "No follow Link"
That's all for me for this update, there will be more on the way!!
Have a great day all
Matt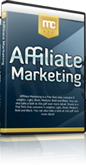 Hate your day job? Build an online business with my free 12 part internet marketing video training course now!
We take your privacy very seriously. Your email address will never be shared or sold.