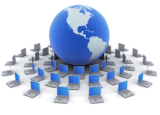 In this webinar the guest presenter Eric Lancheres, explains how he has been able to figure out Google Panda, and has hard evidence to prove it, and explains what he refers to as the "SEO Quality Score" of a website.
Here's the link to the replay for you:
==>Beating Google Panda<==
There has been a lot of talk about Google over the past few months, as they even brought out another new update called 'Google Penguin' too, which has ruffled some feathers in SEO circles. First though, Google Panda is different in that it is a permanent part of the Google Algorithm and refreshes every 4 weeks.
Every time it updates it get smarter too, so if you know how to build sites Google Panda likes, you have a BIG advantage over your competition. In this webinar the presenter, by the name of Eric, shows proof of how he has mastered Google Panda, and shows screen shot evidence of full site recoveries he has achieved for his clients. One client of his he actually got an increase of 3000 unique visitors a day!!!
In the webinar Eric explains what he refers to as the "SEO Quality Score" that Google Panda gives sites, and explains ways to improve your quality score. The higher your quality score the less backlinks you have to build, which I'm sure we can all agree is a good thing! A very big misunderstanding about Google Panda is that all you have to do is write good quality content, but this is not true at all, and Eric explains this in the webinar. There's a lot more to Google Panda than most people know. Some people think its about taking out affiliate sites, while others claim it is for certain niches, the fact is there are a lot of rumors with little evidence to support them, however Eric is heavy on proof, as he tests a lot.
You'll also learn about Google Penguin towards the end of the webinar as we got a lot of questions from the live audience about this, and Eric has a nice surprize on this for you in the webinar too. The current environment in SEO is somewhat unsettling for a lot of webmasters as it's not as easy to get to the top of Google as it used to be. HOWEVER this is a real opportunity, because the people that stick with it and learn the stuff that Eric teaches stand to really cash in from SEO in the coming months and years, as they'll know how Google thinks, while everyone else scrambles for answers.
Make sure you watch this webinar as it may well save you a lot of heartache  down the track if you get hit by Google Panda. Eric is very ethical marketer and knows his stuff when it comes to Google.
Here's the link to the replay for you:
==>Beating Google Panda<==
Enjoy!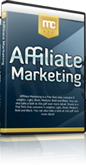 Hate your day job? Build an online business with my free 12 part internet marketing video training course now!
We take your privacy very seriously. Your email address will never be shared or sold.