Hi folks,
SEO expert and good friend of mine Eric Lancheres recorded an interview with me the other day for his list and provided the recording for me to share with you all. The interview was all about my new course E Wealth Blueprint and exactly what its all about and how I make great money with such little traffic with my new strategy.
I highly encourage you to watch the reply now, as I provide some juicy secrets in there.
One of the coolest things about my new strategy that I teach in the course is that these sites don't need much traffic to make good money.
My best site now makes over $10,000 USD a month and gets only 350 visitors a day. However another site was making me $2000 and only getting 30-40 visitors day! I explain in the interview with Eric how these figures are possible.
Click PLAY below to listen to the interview
click here to download the interview

Also Eric has just agreed to provide a special bonus of his Secret Sauce SEO II course, for anyone who buys E Wealth Blueprint this week only before the launch special discount expires on 22nd Jan at midnight.
You can check out my new course here: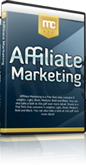 Hate your day job? Build an online business with my free 12 part internet marketing video training course now!
We take your privacy very seriously. Your email address will never be shared or sold.