Hey folks,
Recently I did a post about becoming an Adwords consultant for businesses, you can see that post here – Adwords Consulting, and in the post I asked if people would like me to organize a professional Adwords consulting master class. Well the good news is that I did just that at your request and you can register for the training at the link below:
The Master Class is taught by a good friend of mine, Binh Nguyen, who's an Adwords and SEO expert. Last year Binh spent almost $2 million dollars on Adwords!!! So you can rest assured that you'll be learning from the best of the best!!
How Will This Master Class Benefit Me?
Essentially you'll be learning the skills you need to be able to set up and manage profitable Adwords campaigns for any business. This is a valuable skill set to have and something that is very easy to make money with, as most businesses owners, large and small really have no clue how to do Adwords profitably. They either have tried it and lost money or are doing it currently with limited success.
The way you make money is charging clients 10% of their Adwords monthly spend. So for example if they spend $4000 on Adwords, which is pretty typical for a small business, then you would get $400 a month for managing their Adwords for them.
The cool thing is that once you have set up the Adwords campaigns for businesses, the on going management is ony about 15 minutes a day, and to be honest even that is  a lot, some days you wouldn't even need to check it.
What this means is you can work from home running your own Google Adwords consulting business, which provides great flexibility to be your own boss!
I have recorded a video that explains everything about the PPC Master Class here – PPC Master Class
If you can't make the live events all the recordings will be made available for you to watch.
Hope to see you on there!
Matt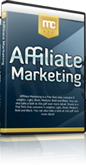 Hate your day job? Build an online business with my free 12 part internet marketing video training course now!
We take your privacy very seriously. Your email address will never be shared or sold.