Youtube recently released a keyword tool, which you can find here: Youtube Keyword Tool. I've been playing around with it this past week, and it seems interesting, although I must say I haven't totally worked out how to get the most out of it yet.
Essentially it works very much like the Google keyword tool, where you search for a specific keyword phrase and it provides the exact, phrase and broad match stats for the phrase. The results are ok, but there is clearly not as much data for Youtube videos yet, but I think there will be soon.
The first question that I asked myself was, "how do I use this tool for marketing?"
The obvious answer is to look at the search volume for the keywords and develop a video around something that gets decent search volume. That's all well and good, but from what I know if still doesn't tell you how easily you will rank your video in Youtube.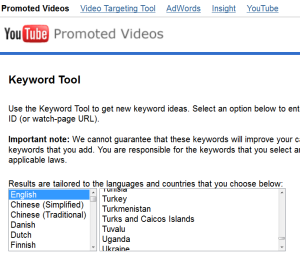 After looking at the Youtube keyword data, I decided to look for videos over at Youtube by searching on these phrases, and in particular I was looking for results where the videos didn't look like they were optimized for that exact phrase.
At this stage Youtube seems to be mainly ranking videos internally, ie. not in Google, by the "on page" factors, such as the title and decsription, although I assume there is more to it than just this.
So at this early stage I assume if you can find keywords in Youtube that don't have videos specifically optimized for the phrase, then these may be ones you could target with you videos.
For example if you find in the Youtube keyword tool that the phrase "lose weight fast" has a decent search volume, and then when you search for "lose weight fast" in Youtube and find no videos that are purposely targeting that exact phrase, then this may be an opening to target.
I am no expert at this, but that is my assumptions at this stage. I'm interested to know what you all think, so please comment below and let's share some ideas about how to use this tool.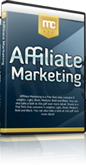 Hate your day job? Build an online business with my free 12 part internet marketing video training course now!
We take your privacy very seriously. Your email address will never be shared or sold.