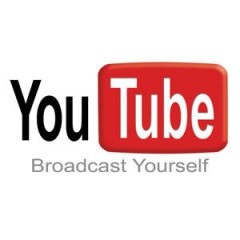 You Tube is still consistently driving home serious traffic stats and is storming forward leaving search engines in its dust! More and more people are going to Youtube for information these days and therefore this has become a very important and weapon in the internet marketing arsenal.
What I love about Youtube is that it is a whole lot easier to rank for high traffic keywords than in the search engines. Almost like back in the day when the Internet was taking shape, when you could rank for almost anything you like with ease!
Perhaps the most interesting new feature of YouTube is the addition of sponsored ads. Google has now introduced this to the video world and currently is a very cost effective way to target customers. The cost per click is also much lower, but my guess it will rapidly increase as more people discover this.
Creating video and editing them is pretty easy these days and only takes a matter of minutes to upload to YouTube. The great thing about YouTube is that it can open the floodgates of free traffic to your site and as I mentioned the competition for decent keywords is a lot lower than in the major search engines.
If you have never made a video before and don't own a video camera, and one is not in the budget, then there are some low cost and even free options for you. The first thing I want to mention would be that if you have Microsoft movie maker, which I am sure lots of you do have and don't even realize, then fire it up and start playing around with it. You can make simple slide show transition video clips with words on the screen, and there are a whole lot of fun features to make you slide show more interesting and professional.
Another option is to get the free software called Camstudio that is super easy to use also and records what is happening on your screen. This can be a great way to demonstrate how to use a product or website. I must add though that Camstudio doesn't compile video files very well and the quality is not the best and video load time is very slow.
Camtasia is the paid equivalent, although I really should say equivalent because it is so much more advanced and the quality is incredible. If you don't have the money to spend on Camtasia ($300!!) they have a free 30 day trial that you can take advantage of!
WARNING
if you are recording your screen for a Youtube video please beware that Youtube tends to ruin the quality of your videos when they compress them. This is something that is part and parcel with using Youtube, however I have extensively played around with different ratios to record in and I can tell you right now without a doubt that the best size to record in for Youtube is 480 W by 360 H. This is will give you the best quality.
Some video guru's will tell you top produce your video in a AVI (uncompressed format) first and then convert it into a flash file before uploading to Youtube, however I found in my own experience that this made poorer quality video than simply producing the video as an .mp4 and then uploading straight to Youtube.
Google also holds specific places on there search results pages for YouTube videos, and it is not uncommon to see your YouTube video shoot up the results pages fast! Once you have recorded you video and loaded up to Youtube, I recommend that you then Bookmark the video and get a few other quality links with keyword anchor text and you will get fast results, especially if you are going after longtail keywords.
You will also find that having a Youtube video on your landing page will increase your Google quality score as well, which is a nice bonus.
You need a basic SEO linking plan in place to ensure that you get high in the SERPS. Bookmarking your video as I just mentioned is a good place to start, and using Onlywire.com makes this process simple and quick. Amongst your linking plan for you video you may want to consider start using sites like Squiddoo, Twitter, Tumblr, Ezines and WordPress etc…The more links you have coming into your video page the better the results in the search engines and Youtube itself.
When making a video make sure that you give good quality content to your target audience and focus on the benefits of your product. A lot of videos I have reviewed on Youtube and other videos hosting sites, such as Viddler, focus too heavily on explaining features of their offer and not enough of benefits. It is benefits that will drive the customer to look for the link to your website in search for more.
On that point make sure that when you are filling in the description field, that you place a hyper-linked URL back to your site for people to follow, this is key so please don't forget to do this like so many people on Youtube
As with any form of social media it is always a good idea to interact in your niche, this can be done through commenting on other people videos and providing ratings. The better quality your content is in your videos the more subscribers you will get. When people subscribe to your channel they get instant updates to any fresh videos your post. This is great way to instantly reach a very targeted audience. Just remember to focus on quality!
Perhaps one of the most powerful features of Youtube is the Embedding option. This is where people take your video and place it on their own website. The more your video is embedded the more attention you will get from the search engines, and once again the better quality your video the more embed you will get.
Facebook and MySpace
Facebook and MySpace, are some of the most visited sites on the web these days and if MySpace were a country it would be in the top 5 most populated in the world, with over 200 Million members! This mega network site is growing at a ridiculous rate and is worth the time to invest for an budding internet marketer.
The beauty of the social media world is that you can target customer very specifically, you could even target customer by what T.V. shows they like!
Getting involved is easy and here are a few pointers to help:
Find groups that are on your niche topic and join them, and then immediately start sending out friend requests to them. There is software out there that can automate this process for you and is a viable option.
You can start a fan page with ease. This is a page that you set up on any topic of your choice, where you encourage interaction with enthusiasts.
Setting up a Group is also a good way to position yourself as an expert in your field. By building a group of people that are interested in your niche you can recommend product and services to people that you have established credibility with.
The bulletin application of Facebook is a great feature for making instant announcements to customers about your new product. All you need to do is post the details of and URL's!
More on the social sites in a future post, but my advice to you is to get involved today!
Matt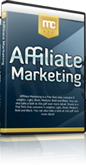 Hate your day job? Build an online business with my free 12 part internet marketing video training course now!
We take your privacy very seriously. Your email address will never be shared or sold.