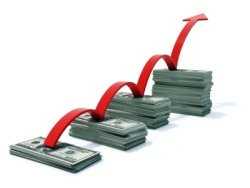 Hi Everyone,
Having been in sales and marketing  jobs for many years, and now running an online business, I've noticed many major  flaws in the way that online marketers approach selling.
In this post I'll be addressing this matter and discussing ways of improving website conversion, so you can make more money from your sites.
The most fundamental aspect of selling, that anyone involved in marketing  must understand, is that people do not buy things because of the 'features' that a product has. People buy things for what the product can do for them, otherwise known as the 'benefits'.
I am amazed at the number of websites, articles and videos that I see across the web, where people are trying to make a sale, but they are trying to do so by selling on features. This is a huge mistake and something that must be avoided.
Just recently I watched  a video that someone had created, who was an affiliate of a software product. The product was great, no doubt about that, but the way the person made the video was not so great.
I watched for 9 mins as he systematically went through every single button and function the tool had.  At the end of the video I was bored, as I really didn't care "How" the product worked, I wanted to know "What" the product could do for me.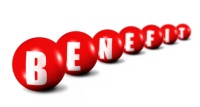 I was interested in how this product would save me time, improve my efficiency, and ultimately make me more money. However these vital sales trigger points, were not discussed in the video….big mistake!!
People want to know how their life will be better, or how they will make more money if they buy your product. The 'means' for how your product will do that, is totally irrelevant, and if you focus on this your sales will suffer and improving website conversions will be tough work for you.
Whenever you write any piece of content, whether text or video for your internet marketing campaigns, make sure you list all the benefits that the product has, and be sure to check that they are not features.
Also do not assume that people will be able to work out what the benefits are, this is another HUGE mistake that I see many websites doing. It is your job to tell the potential customer what these benefits are. If you don't then they probably won't work it out, and you may well miss an opportunity to close the sale.
It's easy to slip into selling on features, I often catch myself doing this too, and have to continuously remind myself that benefits sell and not features, and something  do on all my affiliate marketing sites.
It doesn't matter if you are selling as an affiliate or the product owner yourself, the same principles apply. The only difference is that as the affiliate you should be more subtle, and discuss the benefits, but in an unbiased way, as you need to build trust with the reader too.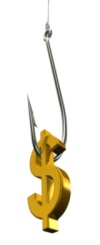 The Hook
Another important aspect of selling online, whether text or video, is to make sure you provide a hook for the visitor to want to keep reading. The most obvious way is a benefits loaded headline. Also make sure that the first thing the visitor reads or hears, are strong benefits, otherwise they will lose interest and leave you site fast!
Call to Action
Although you might think the action you want a visitor to take once they have read your content or watched your video is obvious, it is often not, and this is another major pitfall that I see far to often.
You must make it very clear and tell the visitor what they now need to do. If you have a video on your site, that is selling a product, at the end of the video you need to have a strong close.
For example you might say "All you need to do is now is put your name and email in the box below and you will immediately get access to XZY so you can start …. LIST BENEFITS!
One more important thing, is to make sure you know what the benefits are for a potential buyer. If you're not the target market for the product you are promoting, then don't make the vital mistake of assuming that you know. Go to forums where the target market hang out and do your research.
The same principles apply to email marketing, and this is another place that I see people forgetting that benefits are the triggers for people.
If you want good open rates with your emails, then make sure the title of the email is loaded with benefits. You then want to continue in this manner in the email itself.
My closing thoughts are this, remember to sell on benefits, however just because you are selling on benefits doesn't mean you need to be the pushy sales person. You can sell benefits in a subtle yet powerful manner. If you do this, you'll make more money (benefit) and improving website conversion rates will be easy.
That's all from me, happy benefits selling!
Matt Carter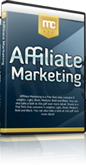 Hate your day job? Build an online business with my free 12 part internet marketing video training course now!
We take your privacy very seriously. Your email address will never be shared or sold.