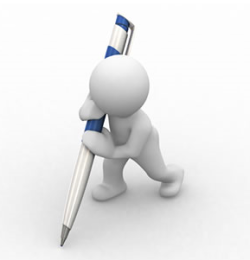 Hi Everyone,
In this post I will be discussing, perhaps the most important thing to get right in your internet marketing, which is writing copy for a website, and in particular writing product reviews.
You would be amazed out how many more sales you can make if you just pay attention to how you write your copy.
I find that a lot of people focus heavily on traffic generation, which is important, but they lack any clue about copy writing for niche sites, and end up making no money because of it. Below I will explain what works for me.
When I am researching a product that I know nothing about, the first thing I do is type into Google the exact keyword phrase I want to target for a particular page on my site. Then I open the top 3-5 pages in the Google results. The phrase is often a buyer keyword, such as "buy product" "product review" etc…
The reason I read the top 5 websites in Google for my phrase, is to find out what other people are writing in their copy, and I often note down common phrases that I see. My theory is that if Google are ranking these sites for this phrase, then I need to have similar words and phrases on my page.
Once  I have a good idea of the common words and phrases and also have a better understanding about the topic, I will then type into Google: "keyword prhase + forum". What I am now doing is looking for what people are saying about this product on forums. I want real feedback, the good and the bad!
The reason I like to go to forums and have a look around, is that I can find out what the biggest issues are that people are facing, and what they really think about the product I am considering promoting. If I find all the reviews on forums to be terrible, I will not promote the product.
So now that I have done my research on the topic and keyword phrase, I now want to put together my own product review. The key things that I do when writing product reviews, is I try to avoid repeating things that the product sales letter has said.  Remember that if a person is searching on a review keyword, then they have already had a sales pitch and are on the search for some feedback about the product.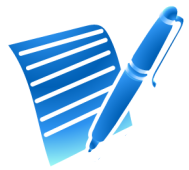 However I write things in a subtle way, where I am still pushing the reader towards to product, but I am not doing it so obviously. Often I see affiliate sites that just ram the product down the readers throat, and say it's the best thing ever. Or even worse are these fictitious stories, where they say they have tried the product and worked like a miracle (not my style).
So what I do is include details about the product that are not as easy to find, and describe the benefits of the features I am describing. For example I might say this:
"Product XYZ yeast cure claims they can get rid of your yeast infection quickly with out using any nasty chemicals to do so, which is a bonus."
I will also say things that I gathered from my research of user feedback on forums, and say: "From the extensive personal research I did into product XYZ, I found that most users claimed that it did actually make them feel more energetic and overall the product was very well received"
You could take it further and say things like: "The product seems to work great for most people, a few people, but not many, claimed the product took 8 weeks to work and not 6 like the company claim, but still that is decent"
When writing product reviews I will also mention reasons why you would want to use a product that does this in the first place. So if I stick with Yeast Cure, I would mention all the benefits of clearing yeast infections, so people are more encouraged to get going and start a it immediately, which should, if the rest of the copy is done well, mean they will grab the product you are reviewing.
When I finish the product review, it's important to have a call to action, but again do not make this a sales pitch. What I do is write in a suggesting manner, for example: "If you are looking for a quality yeast infection product, I think product XYZ is a good choice, as the user feedback is very positive, and what's more the company offer a money back guarantee anyway, which is what reputable companies do."
So there you have it, writing product reviews isn't hard to do, but you need to make sure you think it through and put yourself in the seat of the potential customer and write what they want to read, not just another sales pitch!
All the best
Matt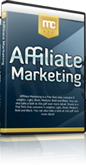 Hate your day job? Build an online business with my free 12 part internet marketing video training course now!
We take your privacy very seriously. Your email address will never be shared or sold.