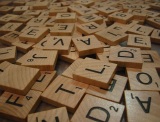 Recently I read a very interesting survey done on keywords, and in particular the most expensive keywords to pay for in Google. In this post I'll be discussing what these are and how you can potentially use them in your organic campaigns, whether affiliate marketing sites, adsense etc…
The study done by Wordstream, showed that insurance keywords came out on top and made up nearly a quarter of the total, and the highest CPC in this niche being almost $55!!
This study was designed for paid traffic marketers, which I'm not, however you can still use this information when doing SEO sites, especially if you are running Adsense on your sites.
The top 20 categories are listed below:
Insurance (example keywords in this category include "buy car insurance online" and "auto insurance price quotes")
Loans (example keywords include "consolidate graduate student loans" and "cheapest homeowner loans")
Mortgage (example keywords include "refinanced second mortgages" and "remortgage with bad credit")
Attorney (example keywords include "personal injury attorney" and "dui defense attorney")
Credit (example keywords include "home equity line of credit" and "bad credit home buyer")
Lawyer ("personal  injury lawyer," "criminal defense lawyer)
Donate ("car donation centers," "donating a used car")
Degree ("psychology bachelors degree")
Hosting ("hosting ms exchange," "managed web hosting solution")
Claim ("personal injury claim," "accident claims no win no fee")
Conference Call ("best conference call service," "conference calls toll free")
Trading ("cheap online trading," "stock trades online")
Software ("crm software programs," "help desk software cheap")
Recovery ("raid server data recovery," "hard drive recovery laptop")
Transfer ("zero apr balance transfer," "credit card balance transfer zero interest")
Gas/Electricity ("business electricity price comparison," "switch gas and electricity suppliers")
Classes ("criminal justice online classes," "online classes business administration")
Rehab ("alcohol rehab centers," "crack rehab centers")
Treatment ("mesothelioma treatment options," "drug treatment centers")
Cord Blood ("cordblood bank," "store umbilical cord blood")
Planning Your Approach
Now that you know to find the top keyword niches, you need to plan your approach for ranking for variations of these root keywords for your websites. Obviously it goes without saying that trying to rank for something like "Insurance" would not be a good idea, because the competition would be way too high, however you could look for longer tail keywords in these high CPC niches, and try and rank for these instead.
Once you get traffic to your websites in niches where there is money being spent, you can monetize this traffic with Adsense, or even put your site for sale, or maybe even offer to sell it to companies who are well established to monetize the traffic in the niche.
Either way when trying to find top keywords it's not a bad idea to look where the money is being spent!
When doing your SEO keyword research in these big money industries, you want to look for phrases that big authority sites are not purposely trying to rank for, as you'll find it hard to outrank them. However there are opportunities on longer tail phrases if you spend time checking them out!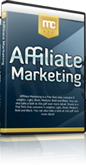 Hate your day job? Build an online business with my free 12 part internet marketing video training course now!
We take your privacy very seriously. Your email address will never be shared or sold.