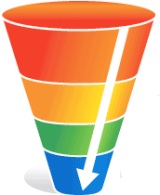 One of the most important aspects of any marketing is knowing what the value of each lead and or customer is to your business.
However in the world of online affiliate marketing, most people are not really thinking along these lines, which is quite tragic as it not only leaves a lot of money on the table, but it also means you miss out on opportunities that you could have gone after.
What's Your Back End Looking Like?
I hope you found that heading funny, I couldn't help myself, but in all seriousness what we need to consider when marketing online is how well set up our back end is for making more sales, otherwise referred to as your pipeline.
What I love about affiliate marketing is that you can affiliate with pretty much anyone, if you can convince them that there's benefit for them in doing so. When you start thinking like this, you'll start to spot business ideas that you may not have otherwise considered.
For example, if you want to make money by doing SEO or paid traffic campaigns for businesses, then a smart approach would be to set up web design business and then up sell your customers with these extra services, as they'll most likely need them.
If you make great money from your pipeline sales you can even get to the point where you break even or lose money on the front end, otherwise known as the 'Loss Leader Model'.
Another example of this is with web hosting, if you teach people who to build websites then being affiliated with a good web hosting makes sense, as the people you teach will naturally need hosting.
Here's another example, if you collect leads for type II diabetes care, they will most likely also by products about weight loss, and also about eating healthy. The key is to find a good correlation between the front end and the back end.
Marketing Myopia
I think a lot of online marketers fall into 'Marketing Myopia' where they're not looking at the potential in a niche.
I encourage you to think about ways of collecting leads in a niche, even if on low competition terms and focusing on your email follow ups and how you can increase the average dollar you make per lead.
You might be able to affiliate yourself with multiple vendors, and not just ebooks, think outside the square a little.
Paid Traffic
I know that a vast majority of information marketers are somewhat fearful of doing anything to do with paid traffic, however I really think you need to challenge your position on this if you fall into this category, as paid traffic can be great, and SEO is not free anyway.
I recently did a little experiment with an information website that I sent Google Adwords traffic to, with the sole intention of collecting leads. The site is a good site though, as I know Google is heavily focused on quality and a good user experience, so I made sure this site was well done.
Anyway the result somewhat took me by shock, as my conversions rates were sky high, I was making double my money. However here's the crazy thing, I'm paying $8 a click and I haven't even got the back end sales pipeline set up yet!
My point being, you can do really well with paid traffic if you have a site that converts well and especially if the back end is set up to increase the average dollar value per lead.
The key thing you need to focus on is high conversions, which is another topic that is vastly neglected by a lot of online marketers, and I have been guilty of this myself. However these days I place a lot of importance on conversions, as it can be the difference from profiting and not. If you get your conversion right, you can make money with a lot less traffic too.
Summary
In closing, I encourage you to focus less on whether or not you can make huge profits on the front end, and start to think about the sales potential on the back end. By doing this you might well be able to profit with Google Adwords, as I have, and also you'll most likely be able to spot new ideas that you may otherwise not have considered.
Have a great day!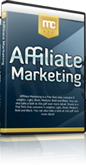 Hate your day job? Build an online business with my free 12 part internet marketing video training course now!
We take your privacy very seriously. Your email address will never be shared or sold.