One of the most important things to do when you enter any niche market online is to take the time to carefully plan out your site, and this is exactly what I'll be discussing in this post.
I'll be honest and say that I've made some blunders with websites before, due to a lack of planning and organization and paid the price of having more than my fair share of sites end up in the website graveyard. Thankully though, I've got a lot better at marketing online these days and plan my sites more carefully so this no longer happens.
The kind of sites I'm talking about are SEO sites, the kind I love! When you're considering building and SEO site, the most important thing to work out is the keywords you'll be building the site on and how you'll monetize the site.
If you're building a larger authority site, which I discussed in a recent post here: Growing Authority Sites then you really should take the time to do your keyword research well. Like I mentioned in that post, I have larger authority sites and smaller sites also, they both make me great money, however with larger sites planning can be more important.
Keyword Planning
With larger sites you can obviously go after more keywords, and therefore have mulitple categories. For example if you decided to enter the baby market, you might have categories on baby safety, baby toys, baby bedding and baby clothes. Within each of these categories you could have multiple articles.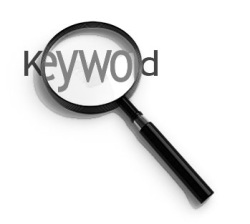 Lets take the baby safety market for example, you might have articles on baby safety monitors, baby safety gates, railings for cots etc…..and interlink between articles in the same category.
One major advantage with this style of site is that you can legally target a brand name in your URL's by having a page that targets a brand. Another example might help here I think. Lets stick with the baby safety category, and a page about baby safety monitors.
You could have a page that ranked for "Philips Avent DECT" which is a brand of monitor and have that keyword in the domain, as long as it is like this: http://www.yourdomain.com/philips-avent-dect. However you are not allowed to have it before the .com due to trademark laws. (I'm not a lawyer but that's my take on it)
You can also target more than one keyword on a page, so when you're planning out your sites pages, consider the primary keyword you intend to target for each page and also why not target another very closely related keyword. To do this, just use this second keyword in your article and meta tags, and then when building backlinks vary up the anchor text with this second keyword until it ranks also.
Using a Blog
Some of you may have ecommerce stores and therefore should consider adding a blog to your domain. By doing this you can write blog posts that target specific keyword related to your store and rank these posts in Google where they will get traffic.
By using a blog on your domain like this, you can drive more and more traffic to your money pages. Just remember link back to your money pages so the traffic you do get to these posts make its way to where they can purchase from your site!
Content
Once you have a good idea of the keywords you intend to rank for, your next move is to get some content written and up on your site, so you can start implementing your SEO plan.
I always put original content on my sites, and these days I get writers to do my articles for me, although I do still do some of my own. Its up to you are what budget you have, but at the end of the day make sure the content is good quality.
Once you are ranking and getting traffic on your chosen keywords, you can just add more pages and target more keywords and carry on making more money!
Monetizing your sites can be done in a number of ways, from Clickbank products, Amazon, Google Adsense and CPA offers, just find what works best and stick with it. I personally do a lot of physical product marketing myself as I find there is so much potential for this.
So remember to plan you websites carefully, and take the time to choose good keywords and target more than one per page if you can. The key then is to have a good SEO plan that you follow and stick with it until you get the result you are looking for.
In closing I have my own course coming out on March the 3rd where I teach my entire affiliate marketing, website building and SEO plan, plus A LOT more, so stay tuned for that…
Matt Carter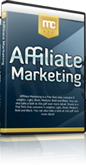 Hate your day job? Build an online business with my free 12 part internet marketing video training course now!
We take your privacy very seriously. Your email address will never be shared or sold.