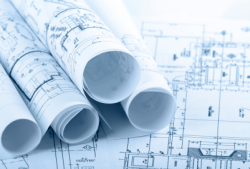 When I build affiliate marketing sites I like to spend a good amount of time planning the site out and establishing exactly what I want to achieve with it.
I usually start off with a simple site and when it starts making me money, which in most cases is within a month, I then look at developing the site into an authority site and maximizing the commissions.
The thing to consider when you want to grow a site into a much larger authority, is how you set it up in the first place. I have one site which is a health site, and the domain is a very generic health related one. I also have other sites which are much more specific and focus on one product only, and the domain name reflects this.
There are advantages of both styles, and I have both kinds of sites making me great regular affiliate commissions everyday. However one thing I like about building sites on a generic domain, whether it be health, electronics, music, weight loss etc…. is that you can grow these kind of sites as large as you like. It's simply a matter of finding more keywords and products to promote and off you go.
Google likes domains that are a little older too, so another advantage of working on a site for a longer term approach is that new pages tend to rank in Google fast and respond very well to backlinks. This means you don't have to start from the beginning with a new domain everytime you want to make more money.
Even if you don't have time right now to build a new site like this, it's not a bad idea to buy a generic domain, say in the electronics niche, and put some content on it, get it indexed by Google and leave it to age for a while. This way you can come back to it in year if you like and you have an older trusted domain to work with in Google.
With my health site for example, I just look for more products to review or more keywords to drive traffic to offers I'm already affiliated with, and grow the income this site makes every month.
One of my domains, that is 5 years old, is growing larger and larger every month, and new pages seem to fly to the top of Google, for longtail keywords. Now I'm in the process of training my SEO manager on how to find new keywords for this site, get the content written and getting it to rank and earn money from these new pages. This particular site will serve me well for the longterm as a great money earner that is easy to work with.
So my point is to think about a new website and work out the best plan you can take with it, and ask yourself if you can see potential in the longer term to develop it into an authority site in the niche.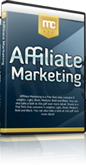 Hate your day job? Build an online business with my free 12 part internet marketing video training course now!
We take your privacy very seriously. Your email address will never be shared or sold.