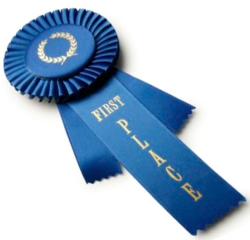 In this post I'm going to give you three tips that are vital to get right, if you want to be number 1 in Google.
It's obviously very important to continue to build as many backlinks as you can to your web pages if you want them to rise in the search engines and eventually get to the top.
However what I've found, is that not many people discuss the crucial elements that ensure you stay at the top.
Google are clever, they have to be, and one thing that many SEO experts will agree on, is that Google records the amount of time that a visitor spend on your page, and this plays a role in your search position. Remember that Google's main goal is to provide relevant information for its users.
In fact all search engines would be happy if the user typed a search phrase in and the very first result they displayed, ended the user search, because it was exactly what they were looking for.
With that said, one way Google and other search engines can tell if they have provided quality to the user, is by measuring the amount of time the user spends on your page. If the user very quickly hits the back button, it's not a good thing, and Google will take this very seriously.
Three Ways to Decrease Your Bounce Rate
1.) Make it Obvious: Once the user is on your page, your job is to immediately tell them what they will get from this page. DO NOT leave it up to the visitor to work it out, or have to read the first paragraph of text to see if they are on the page the need to be.
Look at the first sentence of this blog post, I have written: "In this post I am going to give you three tips…."
Do you think if someone lands on this page, that they will be wondering what the post is about, and if it will be useful to them? No of course not, because I have purposely engaged the reader with a hook, to encourage them to stick around!

Headlines that are tightly focused on the keywords your are targeting is also important. So make sure the headlines and relevant and enticing for all your affiliate marketing pages..
2.) Clean Layout: This next point is rather obvious, but I'm still amazed out how many websites that I see with terrible layouts, that make it very difficult to see what is going happening on the page.
Make sure you space every thing out and use plenty of white space in your text.
I for one hate landing on a page that is giant pile of text and nothing much more. I can't be bothered reading something like that, and very quickly hit the back button.
3.) Using Video and Graphics: To further engage the visitor in your page, the use of video and eye catching graphics can help. Not all videos will work for every site, but if they do, then I encourage you to use it wisely as it is a great way to keep the visitor on your site, especially if you remove the fast forward option on the video.
One thing to be careful of is not to use videos from Youtube that give the visitor links to other sites, as this can backfire and the user may leave your page in favor of the link in the video. Just use pure content and non-promotional videos.
If you do these simple but highly effective things well, you can increase the amount of time that someone spends on your web pages and in turn this will help you to maintain number 1 position in Google.
Matt Carter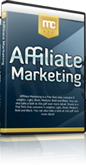 Hate your day job? Build an online business with my free 12 part internet marketing video training course now!
We take your privacy very seriously. Your email address will never be shared or sold.