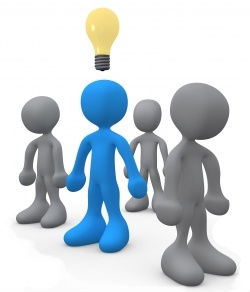 Hey Everyone,
Below are a few easy SEO tips for you. I noticed something about my SEO the other day which made me realize how I could get more traffic to my sites that were on the front page of Google but not yet in the number 1 spot.
What I'm about to explain is very easy to implement, but I know I've been guilty of rushing this and neglecting to do this properly.
When you're building your webpages for the purpose of SEO, there are a number of vital things that you have to make sure you do, to each and every page to maximize the chances of it ranking high in the search engines and requiring as little backlinks as possible. I'll be writing a seperate post on this very soon, however today I want to focus in on one aspect of this.
Most of you will know that when your site is listed in the search engines, the small block of text that shows in the results under the title is your description for the page. If you don't know already, it's important for you to include your exact keyword phrase in the description.
However what is also important, is taking the time to write a good title and description for the visitor to read. This is your advertsing box for SEO, and what I see far to often, is great PPC ads on the front page of Google, with excellent headlines and careful attention to every word used in their ad, however the sites on the free listing working on SEO, tend to fall down and be lazy here.
I'll be the first to put my hand up and say that I'v been guilty of this, however the great news is that it's easy to fix.
The way I see your description and title for your page is like a headline and subheadline for an advertisement. It's what persuades the person scanning the Google results to click on your listing. I know I often click the number two spot in Google, if it has a better decription that caught my attention, and skip over the number one spot.
Easy SEO Tips: So what make a good title and description?

Well I think a good description is something that stands out from the crowd and is intriguing to the reader. This can be done with statements that reflect some form of a story or even mild controversy.
For example, if you were promoting a product called "Product XYZ" you might say something like:
"When I first tried used Product XYZ I was pretty shocked at…."
"Here's My Story of Product XYZ, and what it's really like…."
"I finally reviewed Product XYZ and you can find out the facts here…"
If you are not reviewing a product and instead targeting niche specific keywords, you might try something along these lines:
"I thought there was no cure for XYZ and then I found this…."
"I wanted to know to how to XYZ and after months of research I finallly came across this site…"
"My friend put my onto this product to learn how to XZY and it changed everything for me…"

Now if you haven't actually tried a product, I don't encourage to make things up, as that's not ethical, but you can still write in a creative and appealing manner without having to pretend you have used the product, like most of the examples above.
What I do is create some form of interest in my site through the headline, and making sure their is some element of differentiation from the 9 other listing on the front page of Google, while arrousing the curiosity of the searcher at the same time.
This can help to ensure you get the maximum number of click throughs to your site. Not rocket science, just simple, effective, common sense marketing.
I you found these easy affiliate marketing SEO tips helpful, and  as always I'd love to hear from you guys, so feel welome to share your thoughts below.
Thanks
Matt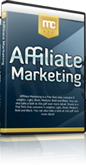 Hate your day job? Build an online business with my free 12 part internet marketing video training course now!
We take your privacy very seriously. Your email address will never be shared or sold.