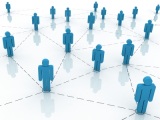 In this post I'm going to explain how to create less backlinks but still rank very well in the search engines.
Most people don't enjoy building backlinks, I on the otherhand have a mild addiction to it, and enjoy the strategy of backlinking and working out new and better ways to be effective in my backlinking plan for my affiliate marketing sites.
One of he most common mistakes I see people make when it comes to backlinking, is ignoring their indexing. When I say indexing, I mean whether or not Google (and other search engines) have found AND indexed the page that the links are on.
If they haven't indexed the page, then they won't be counting the link on that page as a link to your site to help improve your sites rankings.
Most people just get as many backlinks as they can and hope for the best. This is never the best approach, for a number of reasons, first that the number of backlinks is not really what matters, it's more the quality and the rate at which you build them, but that's for another post altogether.
The second reason is that if you take a step back and work out the percentage of the pages with your links on them, that have actually been indexed by Google, then you can start to plan to increase the number of pages indexed by Google, meaning you can build less backlinks.
Work Efficiently
By focusing on getting more of the pages with your links on them found and indexed, means you can spend less time having to create more links, because your backlinking will be more effecient.
Remember the best kind of backlinks are ones that are contextual, which means they are found in the middle of content, and creating this content to place you links in takes times and resource, so the less you have to create the better!!
Most online marketers get anywhere from 10%-30% of their links found, which is not high at all. If you don't know the percentage of your links that are getting indexed, then you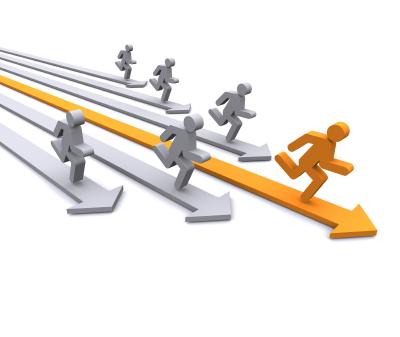 definitely need to start looking at this. My indexing rate is currently over 80%, which I'm very pleased with, however I now want to get it to over 90%, which I intend to very soon!
My SEO manager and I, have weekly meetings about indexing, amongst other things, and we're constantly testing new ways to get more of our links found. One of the things that helped us increase the index rate to over 80%, was not giving up on URL's until Google indexed them, sounds obvious, but let me explain.
We have a system in place of indexing techniques that we first put all our URL's through (I can't reveal my secret sauce completely here), and then we check all the URL's again to see if Google indexed them, and the ones that were not indexed, are placed in another list of non indexed URL's, where we continue to link to these pages, using automated social bookmarking and blog comment tools, hitting them with loads of links on auto-pilot.
We then check the list again to see what got indexed, and everytime we do this the percentage goes up and up. Most people don't do this, and they either have no idea where their links are and how many Google has found, or they use one indexing tool and hope that works and leave it at that. However I highly encourage you to focus more on indexing as it makes a big difference.
Google often won't index a page if there are no links coming into that page, so if your links are on new pages and these pages have no links coming into them, then Google will either never find the page, so they won't find the links, or they will find it but won't index it. This is why you need to use indexing methods to get pages indexed.
Where Are My Links?
It is not uncommon for SEO marketers to have no idea where their links are. Many people just build as many links as they can and hope it works. I don't do this, as I like to work smart and build the least amount of links possible. Therefore I keep a record of the pages my links get placed on. Sometimes this can be more difficult, for example if you're a member of a blog network, and they don't give you the URL's of the blogs in their network, to protect their network.
This makes it hard to know where your links are, however if your site is a wordpress blog, and another blog links back to you, ie. one from a blog network, then you get notified in your WordPress dashboard with a "PingBack". Open the link in that pingback and you now have the URL of the page linking to you, then check if it has been indexed!!
You can save yourself a lot of time by increasing your indexing rate. For example, if you build 1000 links a week, and only 20% get indexed, that is 200 successful backlinks. However if you can even increase the index rate to 30%, then you just got 300 successful links, which is 100 more.
Getting these 100 more indexed links is much easier than having to create 100 new links. Now imagine if you can take that 20% right up to 80%, that's 600 more links and you have just saved yourself a lot time and will be working much more efficiently, which is very important when it comes to SEO.
Some of you might have tried or are still using RSS feed submissions to get your links indexed, but I don't use them anymore, simply because I do a lot of testing and they just don't work very well. I never just listen to what everyone says, I like to test things and see what actually works for myself, and I encourage you to do that as much as you can.
I hope this SEO tip helped. Very soon I'm launching my concise and very indepth SEO training product, where you can learn everything fine detail about how I do my SEO,  so you can replicate my systems, which includes the exact methods I use for getting this 80% indexing rate. The launch date is Oct 25th, stay tuned….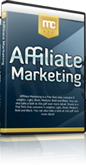 Hate your day job? Build an online business with my free 12 part internet marketing video training course now!
We take your privacy very seriously. Your email address will never be shared or sold.