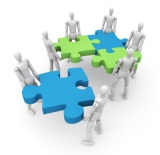 This post is about keyword research for SEO. Whether doing affiliate marketing, adsense, ecommerce, it really doesn't matter, choosing the right keywords is vital.
To help you with this process, I'm about to tell you about a  new tool that I've recently started using called AHref's. This tool is very impressive and it's only in Beta version too.
The thing I like about this thing, is that it shows you the anchor text of the backlinks that websites have, AND it's super fast, the fastest I've ever come across. The reason knowing the anchor of the backlinks of a site is so helpful, is because you can get a much clearer picture of what that webpage is really targeting.
The best way to demonstrate how I use this tool when doing keyword research for SEO is with an example.
Let's say I go through the Google keyword tool, and I'm looking for keyword in the acne niche. Once I find potential keywords, I need to then analyze these to see how competitive they are. So carrying on with the example, if I'm looking at the phrase "vitamins for acne" the site in position 1 in Google is this one: www.acne-vitamins.com
Now if I was to use a backlink checking tool like SEO Quake (see image below) you can see that the URL has 500 backlinks. However what I cannot tell from this number, is what the anchor text of these backlinks are. If I know the anchor of these links, I can work out if this phrase of "vitamins for acne" is their primary agenda for this page or not.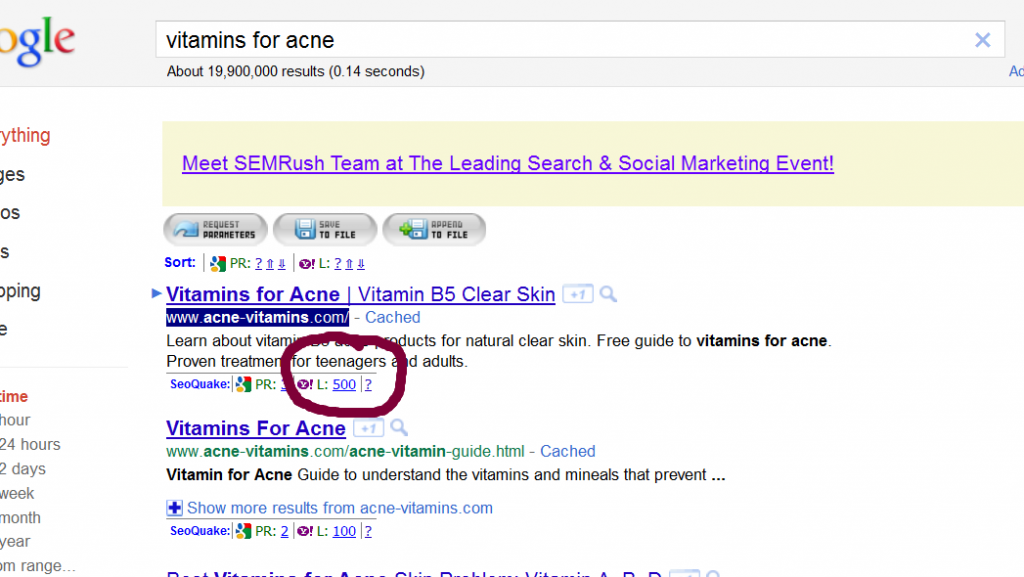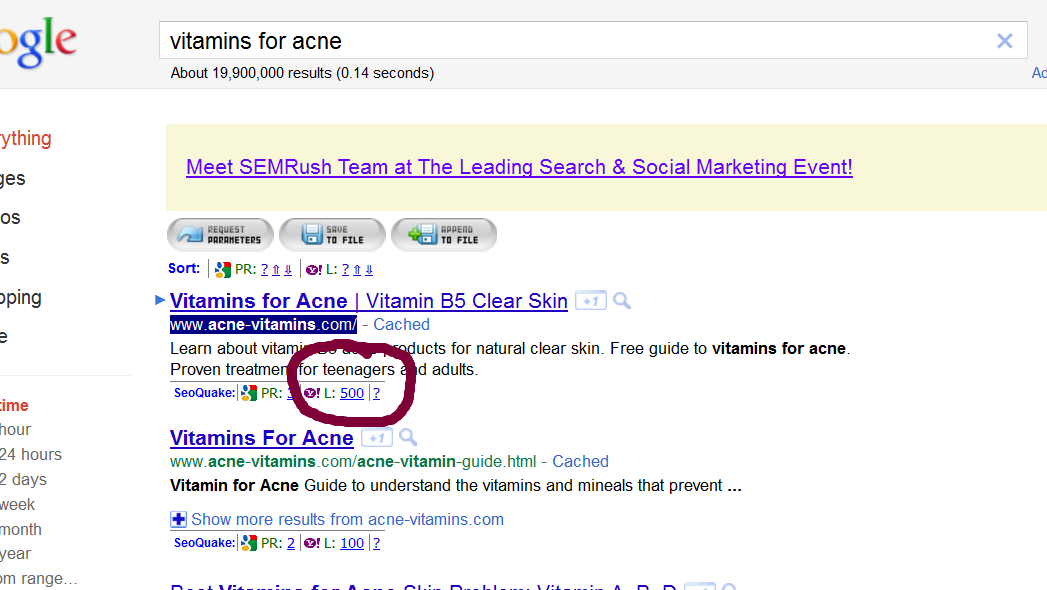 This is where ahrefs.com comes in. There is a paid and a free version of this tool, however I think the paid version is the one that allows you to see anchor text. When I placed this URL, it allows you to plugin exact URL's not just the home page, ahrefs shows me the anchor text count in decending order for the page.



As you can see in the image above, the top anchor for the links coming into this page are infact "vitamins for acne", however only 302 of them are this exact phrase, so not all 500 as we might have first thought if just looking at SEO Quake.
Now this is still pretty competitive, and not a keyword I would recommend targeting, as the search volume is not that high. However what you'll often find when using this tool, is that pages ranking at the top of Google often are not even targeting the keyword phrase they are ranking for. When you look at the results, you'll see the phrase way down the list, sometimes not even in the first 20. What this tells us is that that particular phrase is not their priority for the page, which makes them less difficult to outrank.
One thing to keep in mind is that if the sites at the top are hard core authority sites, like PR 6+, then be careful, because even if they are not trying to rank for a phrase but Google is giving it to them anyway, it is usually because of their authority on the general topic and they still can be hard to beat.
I am not an affiiate for this tool either, I just wanted to share something cool I am doing that I hope will help you also.
Regards
Matt Carter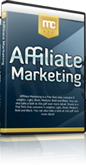 Hate your day job? Build an online business with my free 12 part internet marketing video training course now!
We take your privacy very seriously. Your email address will never be shared or sold.