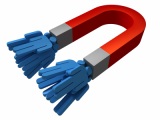 Another way to make great money online, that isn't affiilate marketing, CPA or Adsense, is online lead generation. I've been looking into this for a while now and will be launching a site in the next few months, once I've done some more research and planning.
In this post I'm about to explain what online lead generation is, why it is an appealing revenue generating method and a few other things I've learned about it recently.
What is Online Lead Generation?
For those of you who don't know, online lead generation is where you collect leads, using an opt in form, where the persons details are stored in a database and automatically emailed to the company who wants to buy them off you!
Having been on holiday for the past month, I've had a lot more time to read, and one book that I enjoyed was "The Bathrobe Millionaire" (not an aff link;). This book is written by a guy called Jason Yelowitz, and explains how lead generation made him 9 million dollars in three years, collecting and selling leads in the real estate market. I bet you want to see the site that made him the millions right, well here it is: ehousehunting.com
The site itself is nothing too fancy, although it is quite detailed in the way it captures leads, but once up and running all you need is traffic to a site like this and you can see how it would be a cash cow, if you have the right traffic ofcourse.
Kinds of Lead Generation
The real estate market is just one of many industries that are willing to buy leads. Essentially all businesses need leads, but not all will be ready and willing to buy them. The higher priced the item/service the company sell, they better for lead generation in most cases.
PPC prices have gone up over the last few years, making it more and more expensive for business owners to get leads, and this is why many business owners will be quite open to striking up a deal to buy qualified leads from internet marketers. You should also look at the Google Traffic Estimator to assess the CPC for the main keywords for an industry, to give you an idea of what industries have to pay a lot for clicks, as these will most likely be good ones to target for lea generation.
The other thing to look at is the length of time a customer stays with a company, and the repeat sales the company can earn from the leads you send that they convert into customers. For example, Insurance, the customers here usually stay with the same company for a long time, so they are most likely more willing to spend more up front on leads from marketers like you and I, because they know they can make the money back in the longer term from repeat sales.
Who's This Best For?
For those of you who are new to the world of online marketing, and still developing your traffic generation skills etc…then this is not something you would want to do, best to stick to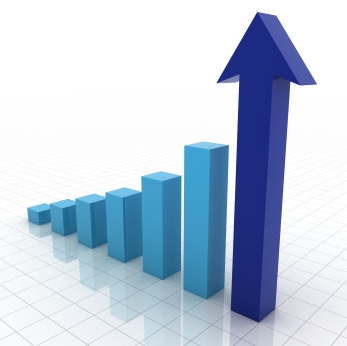 a more simple model, such as affiliate marketing, however I can't only write posts for newbies, as I have a mixed bag of subscribers to this blog.
If you're good at getting traffic to your sites, and have got a few successful affiliates sites, then this may well be something that you should consider. The site template would need to be designed by a coder, and Joomla or WordPress would work fine and this is something that can easily be outsourced.
The next thing is to look for industries, preferably locally, so you can get in contact with them easily, but not essential, and the work out mutualy beneficial deal that works for both parties.
I think now is a good time to learn how to do this, as more business owners are looking to the internet for marketing purposes, yet a vast majority haven't got a clue about SEO, and therefore they NEED people like you and I to help them get traffic and leads to drive their business.
Hopefully this sparked some creative thoughts for you all!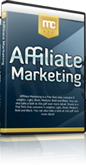 Hate your day job? Build an online business with my free 12 part internet marketing video training course now!
We take your privacy very seriously. Your email address will never be shared or sold.