In the video below I have demonstrated an some important affiliate marketing keyword research techniques that will ensure you are choosing keywords that will make you good money for longterm. Hope you guys enjoy!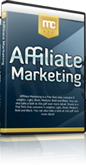 Hate your day job? Build an online business with my free 12 part internet marketing video training course now!
We take your privacy very seriously. Your email address will never be shared or sold.