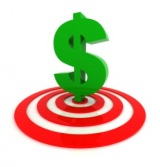 Perhaps the most common question that I get asked by people in regard to online marketing really, is 'how do I choose a great niche market?'. So assuming a lot of my subscribers would like to know this, I decided to write this post on the topic.
Finding a great niche involves uncovering a need that people are looking online to have fulfilled. However it doesn't mean that you have to find niches that no one has ever found before, which is often where people get confused. I'm sure there are niches out there that no one is marketing in, and you may do well if you find these, but I don't look for them myself. I prefer to look at niches where there is money being spent, and where I know I can make a site that will out do the competition on some level. You don't have to be the first one in the niche to be able to make a profitable site in the niche. Just do your site better than the others, and look for weaknesses in the main players sites.
So with that said, some of the key things I like to see in a niche are as follows:
Plenty of Keyword Variation
If I'm going to build a website, I like to build medium/larger sized authority sites in most cases, as I think these perform better in Google. In order to do this, I like to see a lot of keyword opportunities in the niche. If I find that the scope for keywords is narrow, then I quickly give up on a niche and look for another. The kind of markets I like are ones with lots of different topics that I can get content created on. This means I can target lots of keywords, get lots of traffic and produce a good quality site.
Don't make the mistake of thinking keyword variation means: dog training, train dog, dogs training etc… as that is not good variation, although that probably isn't the best example, as the dog training niche actually does have a lot of variation, but it looks more like this: train dog to sit, stop dog biting, stop dog peeing on carpet, train dog to roll, Chihuahua training, bulldog training, etc….as you can see there are more different topics.
An Opportunity in the Niche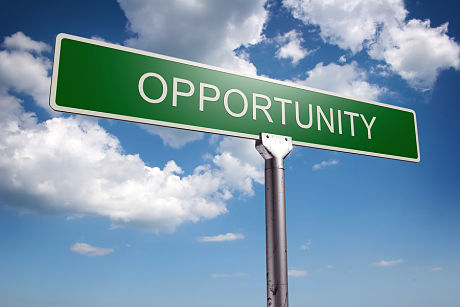 I also like to see an opportunity in a niche market, where I can do something better than other sites in the market. So I spend some time looking at the main players in the market and analyze their sites, and note down anyway I can do a website better than they are.
Right now I'm working on a site where I'm planning on getting some cool tools made, so that people share the site with friends. This will help create natural links coming in too, and distinguish me from the other sites in the niche. This does take more work and is not essential in all cases, but I thought I would share what I'm doing anyway.
In addition to this, I also like to see an SEO opportunity also. So if it's hyper competitive for all the main keywords, I will then look at other angles for keywords, and if I still find it to be super competitive then I don't bother.
I also like to enter niche markets where there is room to grow the site out over time, and even introduce more traffic streams, from YouTube, Facebook, etc…once I gain momentum.
Good Monetization Methods
It's also important that you'll be able to monetize the traffic that you get to your site. You can do this in a number of ways, such as affiliate marketing, Adsense, lead generation, ecommerce stores, to name a few popular ones.
You need to make sure you plan out your approach though, so that you know how you intend to convert the traffic. If doing an ecommerce store, make sure you call around suppliers and check prices and availability of stock. If affiliate marketing, then make sure there are some good offers, and also make sure that if an offer stops running, that you have a backup plan. If lead generation, then make sure you'll be able to find a company willing to buy your leads. This just takes a few calls, not hard to do.
Backup Plans
It pays to have a backup plan for your website in case it's not working out liked you planned. Let's say you've built a site with intention of using affiliate marketing as your monetization strategy. If the offers aren't converting, or the merchant stops their affiliate program, then you don't want to be left with a useless site. This is why it's always better to choose to domain names that allow room for change.
I've been guilty in the past of building on exact match domains that were tightly focussed around one product or a few products and due to the nature of the domain not being able to do much with them in terms of growth or change. Also Google doesn't really like these thin exact match sites anymore, which is why I updated my Rapid Profit Formula course to this new style.
Some examples of backup plans are to sell the website. You could approach other webmasters in the niche and ask if they're interested in buying your site. This is obviously easier to do if you have decent traffic. Or if you have a lead generation site for example, and the leads aren't working out like you planned, then you could approach merchants in the niche and ask if they would like to pay to run a banner on your site. You can get scripts to rotate different banners, so you can have many banners bringing you recurring income.
Another backup plan may even be to become  a merchant in the niche yourself. Either way, I think it is wise to plan for all outcomes.
Something Interesting
Although starting a website in a niche you're interested in is not always great advice, it does have its place. The problem is when your interest is in something that will be extremely difficult to monetize. If your interest is 'cleaning sinks with a toothbrush', then I think you'll struggle to build a profitable website in this niche.
However if you do have a real interest in something that could be monetized then it does make it much easier to produce high quality sites. My ecommerce store is in a niche that I'm passionate about, and my wife too, so working on the store is really enjoyable and researching and producing content too.
Ethical
Another important thing to consider is whether the niche is an ethical one to be involved in. I personally don't want to enter a niche market, even if it seems like I could make some good money in it, if it's not an ethical market.
That's all for this update folks. As always, if you like my content I would greatly appreciate it if you shared it around using the social share button below.


Hi I'm Matt Carter, hope you enjoy the posts and community chat here at MattsMarketingBlog.com. I'm a full time internet marketer, and have affiliate marketing sites, lead generation sites, adsesne, an ecommerce site and create my own products where I teach internet marketing.
If you haven't already, I encourage you to sign up to my mailing list at the top right of this page, as I often send out important updates about live workshops I run. You can learn me about me here – Matt Carter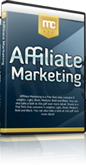 Hate your day job? Build an online business with my free 12 part internet marketing video training course now!
We take your privacy very seriously. Your email address will never be shared or sold.