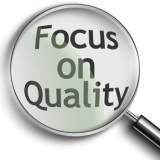 How good is the content you put on your websites? Honestly, I've asked myself that a lot over the past 6 months, and if I'm completely honest, some of my affiliate marketing sites had content that was not great, it was ok, but does ok cut it anymore? Well…no, ok doesn't cut it, and it really never should have, but it did for a while, which I want to discuss in this post.
Yes we've all heard of Google Panda, and I'm sure you don't need to hear me go on about it again, however it does have a lot to do with quality content, so it's hard to avoid when writing on the topic. All I want to say is that Google are assessing content on sites a lot more carefully than they used to, and they have many clever ways of working out how good content on sites really is.
However, in the past, it was much easier to rank content that was not top class. You could optimize the content for the search engines, backlink it, and pretty much get the rankings you desired, if you did good keyword research.
Although that used to work, it really should never have been the approach that any marketers took with their content. By this I mean, the user experience of your site should always be your number one priority. Whether a search engine can work out if your content is good or not, really is irrelevant.
Don't get me wrong, I never put up complete garbage on my sites, and always made sure the articles read well, but where I've been guilty in the past is hiring contractors, who's native language is not English,  and who charge as little as $8-10 per article. This saved me time, and meant I didn't have to write it myself, could slap that stuff on my sites, then roll out the SEO plan.
The results were good, but it's not a such good idea these days. In the case with these particular affiliate sites, I was guilty of focussing on the search engine and not the user as much. Again, not all my sites were in done this way, but I know a lot of internet marketers do nothing but this, so if you fall into this category, then you might want to reassess your content on your sites.
My important authority sites where I was more directly involved with the content creation were fine. Anyway, the issue was that my content on these other sites was driven by keywords, and not by what would make the site a well balanced site for the user.
A better approach for content is much like how I do the content on this blog, where it's heavily user focussed. Although I write my own content for this site, I can't do it for all my sites, so of course I outsource it. However I hire people a little differently these days.
Getting Quality Articles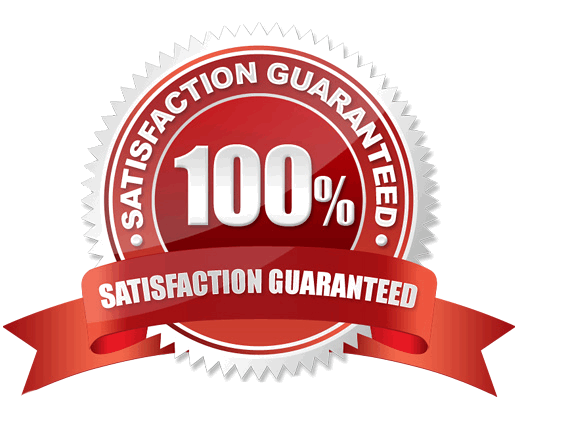 Firstly I pay a lot more per article, in fact one site I have, I'm paying $40 USD per article now, and before I hired this contract writer, I tested 5 people for the role, and got them all to write an article, and I hired the top writer from that batch. The writer who's working on these articles is a native English speaker and has experience researching and writing.
Good quality content requires proper research and planning, and not just writing off the top of your head what you think will sound good enough to just fill up the page. It also pays to provide some resources for your writer to use. This can be in the form of other websites, or you might want to buy your writer some great books on the topic from Amazon and get them shipped to the writer, and pay them to read them. I'm thinking of doing this soon in one of my niches.
I also look for people that have had experience writing in this niche previously, and even better if they have a genuine interest in the topic. Nothing beats passion for a niche! Also it pays to check the articles that you outsource, especially the first batches, and give good constructive feedback so your writer knows what you want. If you can't afford to pay someone what it takes to get quality content, then do it yourself, or don't put anything up.
The problem I see a lot of internet marketers do is, they hire low quality writers, and get low quality content as a result,  remember you get what you pay for. Even if content like this technically reads in good grammar, it's often full of filler fluff. This is the sort of content that used to fly well in Google, but is not doing so well anymore. Furthermore, regardless of Google, this sort of content would never really go that well from a human user point of view anyway, and isn't the sort of thing people would be willing to tell people about.
The bottom line is this, if your content is not the sort of content that someone would share on Facebook and tell their friends about, then your content is not good enough, and needs to be improved. Also if your site is not the kind of site that someone who has an interest in the niche, would think is a fantastic resource for them about this topic, then your site is lacking and needs to be improved, by adding more quality content.
I also think where possible add in bullet point lists, or a table, use lots of graphics and also video, to make your content richer. So you might have something like this:
Five Tips for Improving Your Content
Pay more for quality articles
Use bullet points
Use lots of images
Embed video
Focus on the user experience
Of course I'm an advocate of planning a good SEO traffic strategy, so don't think I'm saying to only write great content with no SEO plan, as that would not work out so well, unless your site got passed around virally. So make sure you choose keywords that will bring you traffic, and match your content to these keywords as best you can.
So the moral of the post is to always think of the user experience first and the search engine second, and you'll win in the long run, as search engines will like your site, and people will share your sites around, and you'll grow your traffic and profits overtime. On that point, if you think this post is quality, I would really appreciate it if you could help me spread the word, by using the social icons below. Thanks!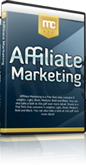 Hate your day job? Build an online business with my free 12 part internet marketing video training course now!
We take your privacy very seriously. Your email address will never be shared or sold.