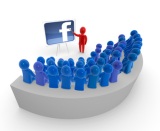 Hi everyone,
A while back I recorded a webinar with a friend of mine that makes 3 million dollars a year online. He does a lot of affiliate marketing, but also loads of other things too, and the secret to his success is his amazing skill at driving traffic. He uses many methods, SEO being just one.
The feedback I got from that webinar was very positive indeed, so I decided to put the replay link up on the blog so you can watch it anytime you need.
The webinar covered three specific traffic techniques that you can use  on your sites immediately. Affiliate marketing is all about traffic really and the better you get at it, the more money you will make.
Below is the link to the replay for you, however keep in mind the bonus offer has now expired, but the course is easily worth getting without the extra bonuses anyway!!
==>Traffic Masters Webinar Replay<==
Enjoy!
Matt Carter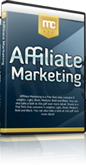 Hate your day job? Build an online business with my free 12 part internet marketing video training course now!
We take your privacy very seriously. Your email address will never be shared or sold.