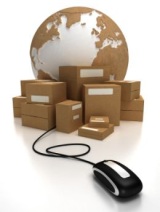 Easy to Find Distributors
One of the most common stumbling blocks people face when looking to get into drop shipping sites, is finding suppliers that are willing to drop ship for them. However from my experience this is not hard at all, and I think it's more of a mental block that people have. Sure you do have to get on the phone and make some calls to companies and explain what you want to do, but trust me, it's not hard to do!!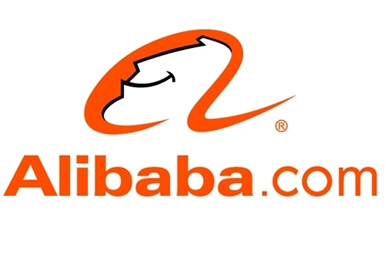 Let me encourage you, by telling you about a real scenario that happened to me this very week. I'm not going to give away my niche, however one drop shipping site I'm working on now will be selling major brands in the niche. So the first thing I did was Google for a few of these major brands, so I can find their sites and phone numbers.
Next, I called them up and asked to speak with someone that had information about their distributors. The receptionist put me through to someone, I explained to that person that I wanted to sell their products in a new store I'm building, and could they provide me a list of their distributors. They were more than happy to, and so I had my list. Next step, I called all of these distributors and asked if they would drop ship for me. Some said no, but one said yes, and they also stocked all the brands I needed, so that's all I needed!
The other option you can use is Alibaba. This is great service for finding suppliers all over the world. Not all of these suppliers will dropship, but again some will. So in closing I think drop shipping is yet another great way to make money online, and hoepfully this post helped you understand a little more about how to make money drop shipping!
Side Note: Experiment
On a side note, I'm doing a small experiment with this post, and seeing where I rank for the search term "make money drop shipping" without doing any link building myself, just relying on Google +1 and the other social links below. If you liked this content, then I would appreciate a Google +1 from you. This way we can all track the ranking of this page in Google and see if it makes much difference. As of now the page is indexed, and is in position 30 in Google USA, so it will be interesting for us all to see if these social votes move the page up. I'll update this post in a week or so and let you know what happened.
Experiment Update: 29th Nov 2011
OK I said I would update you all on this little experiment above, so here's what happened.
When I first published this post, it got indexed virtually immediately, which all my posts do, and it came in at position 30 in Google USA for "Make Money Drop Shipping". That phrase is not super high traffic, but when you blog you want to aim for keywords that you can rank for that get to the top with little backlinking. Not all my posts are done like this as I mostly just want to put out content that I know you all will want to read, but anyway, moving on…
…after a few days when the social votes started to come in, the post moved from position 30 to position 18, where it stayed for another day. Then more socail votes come in and the post jumped up to position 4 in Google. It stayed at position 4 for a few days, and just now when I checked it has bumped up to position 2 in Google, however this may different depending on where you are in the world, for me right now it shows position 2.
I do have a considerable amount of social votes on this post now, over 140 Google +1's and over 440 Tweets plus 32 Facebook likes!! Not bad going considering the post has only been up a week.
Conclusion: Although this was not the most scientific of experiments, and just something that popped into my mind after I wrote the post, from the movements in Google, it did show some pretty clear trending upwards as I gained more and more social votes, until it got almost to the top. So I think it does show positive signs of these social votes being a clear ranking signal to Google, which makes sense too, because alot of social votes show that people like your content, and hence it must be good quality.
I may do another one of these experiments soon and see what the results show us all.
Thanks
Matt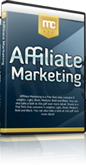 Hate your day job? Build an online business with my free 12 part internet marketing video training course now!
We take your privacy very seriously. Your email address will never be shared or sold.