Recently it dawned on me that I get asked a lot from people to do their SEO for them. I mean non-internet marketers who want to get their business website to the top of Google.
In fact recently I received a random call from someone who had been given my number through a friend and wanted to know if I could help him.
Currently I don't do this sort of consulting because I have too many other projects that I'm focussing on myself, but everytime I get approached it reminds me how much opportunity there is out there for this kind of marketing.
What a lot of internet marketers don't realize, is that after you've been learning how to rank pages in Google for a while, even a few months, you know a lot more than most offline business owners ever will. If you've been doing this stuff for over 12 months then you would be considered a guru by many offline business owners.
When you're battling against other affiliate marketers in a popular niche, you can be up against some tough competition, and this makes you get good at SEO and learn more about backlinking in order to compete. This is a great thing for your SEO skill level, because when you shift this and apply it to offline businesses it can seem like a walk in the park.
Another person approached me for some offline business SEO advice recently, and when I asked what the keywords they were trying to rank for in Google were, I was amazed at how easy these would be to get to the top 3 in Google. This sort of competition looked like a breeze to me, compared to some of the hard core affiliate marketing niches I battle away in.
My point for this post is that if you have the time and are looking for other ways to create a revenue stream for yourself, then doing SEO for offline businesses is not a bad idea. The competition can be much lower, especially if i'ts more of a specialized niche. There are a huge number of buinsesses that are desperate for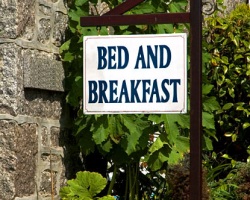 more customers and would jump at the chance to pay someone to get them to the top of Google.
I was on holiday recently in New Zealand with my wife and son, and we were staying in a little bed and breakfast in small town in the South Island.
After talking with the owner of the B&B he wanted to know if I could help him get their business website for the B&B to the top of Google. Once you know a few things about SEO you'll be amazed at the amount of money you can make by contracting yourself out as an SEO consultant to small businesses.
You could start small and just take on one or two businesses that would be easy to get to the top of Google and work out how much time it took you to achieve that and then build from there.
Your comments are always welcome!
Matt Carter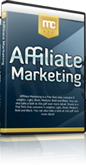 Hate your day job? Build an online business with my free 12 part internet marketing video training course now!
We take your privacy very seriously. Your email address will never be shared or sold.